By Richard Johnstone | 25 May 2011
The body that represents most of the organisations in the NHS has refused to back the government's planned health reforms. The NHS Confederation argues that the reforms will provide neither the productivity gains nor financial savings needed. It says the proposals need a 'significant overhaul' and are being implemented against an 'arbitrary' timetable.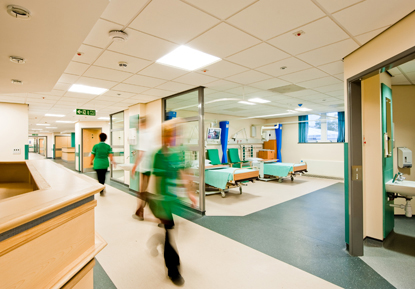 In its submission on the Health and Social Care Bill, the confederation,
which r
epresents more than 95% of NHS organisations in England, Wales and Northern Ireland,
has said it is in favour of reform of the NHS. But it believes the plans need to be 'better focused on the challenges that the NHS now faces'.


The proposed reforms would transfer health care commissioning from primary care trusts to consortiums of GPs. It would also open up NHS services to bids from 'any willing provider' to provide care.
The reforms were put on hold on April 4 when Health Secretary Andrew Lansley said that the government would embark on a 'listening exercise' on the plans, dubbed the NHS Future Forum.
The NHS Confederation's contribution to this consultation agrees that part of the reforms, including the introduction of clinical commissioning led by GPs, 'have real merit'. It also backs the use of competition in the NHS where it can show benefits to patients and taxpayers.
However, it argues that the case for the breadth of the government's reforms 'has yet to be clearly made', adding that the changes are not 'sufficiently focused' on the problems facing the NHS, including the need to save £20bn by 2014/15.
The confederation calls for a flexible timetable for the reforms, including delaying the transition to new commissioning consortiums in areas where consortiums have not yet been established, and phasing in the change to 'any willing provider'.
It adds that regulator Monitor's planned new oversight of competition should be expanded from specific operations to long-term integrated care services. Monitor's new role was criticised by Deputy Prime Minister Nick Clegg last week.
NHS Confederation chief executive Mike Farrar said there was a 'need to ensure that the sum of the parts adds up to a coherent health care system'.
He said: 'We are absolutely in favour of reform because it is crystal clear that we cannot go on as we are. But we are determined to do more to ensure the NHS concentrates its fire power on the issues that will make a difference to patients – getting better value for the taxpayer, treating people with dignity and closing the gaps between services. And these are the issues we would like the reforms to address.
Farrar said no one should be in any doubt that 'all these new NHS bodies are working in the public interest and ensure they are held properly accountable for doing so'.