By Lucy Phillips | 19 May 2011
The government has come under fire for setting aside £56m of this year's budget to abolish the Audit Commission, which could still exist in 2014/15.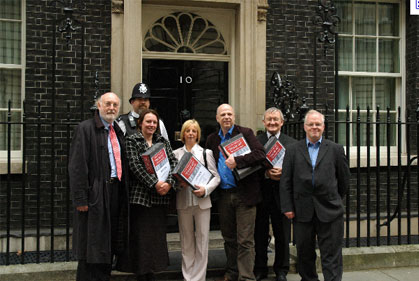 As councils grapple with front-loaded cuts to their budgets, Clive Betts, chair of the Commons' communities and local government select committee, told Public Finance it was 'very surprising this figure appears now, at this stage, when every penny of government expenditure is very important to maintain services'.
The government claims abolishing the commission will save £50m a year but has not given a breakdown of where the savings will come from. Ministers are attempting to disband the watchdog from 2012. However, with delays to legislation and complexities in winding up the business, the commission is expected to remain in some form until 2014/15.
Betts' committee is due to publish a report on its inquiry into the audit and inspection of local authorities later in the summer. The Labour MP said this would make it clear that 'it would have been better to have looked at all the options rather than going into something where the initial cost was not identified'.
He added that the committee's attempts to push ministers on where the £50m savings would come from had only elicited promises that details would be revealed in due course.
Betts said: 'If this is due course, then it's hardly a savings figure is it? It's very worrying that in the current financial constraints £56m is spent on the abolition, which clearly hadn't been properly thought through from the beginning.'
The £56m figure is contained in the Department for Communities and Local Government's main estimates for 2011/12. A DCLG spokesman told PF it was 'a notional upper limit assessment' of the abolition costs. It would cover 'one-off costs' such as redundancies, the termination in contracts and leases and any shortfall in the commission's pension scheme, but the final amount would be determined by what happens to the in-house audit practice.
Ministers are currently considering the watchdog's bid to become a mutual and a consultation over the future of local authority audit runs until the end of June.
Lord Beecham, former Labour chair of the Local Government Association, told PF the £56m was a 'downpayment' on much greater future costs. The government appeared to be ignoring a letter sent to them by Audit Commission chief executive Eugene Sullivan putting the 'upper' cost of abolition at £450m – £75m on redundancies, £15m on leases and the rest in pension liabilities.
Beecham has now tabled a parliamentary question on both matters. He added: 'The whole [abolition] was just announced in a very cavalier fashion. They have never justified their proposals.'
Richard Hardy, Prospect negotiator for Audit Commission staff, said that £56m was very unlikely to cover costs and he 'remained unconvinced' by the government's savings target. '£56m will disappear very quickly into a pension fund deficit that does not even take into account the redundancy costs,' he said.
Hardy said the commission should have been reformed instead, adding that 'to set aside more money than it could save by closing it' was 'a red rag to a bull for the organisations that face huge cuts'.