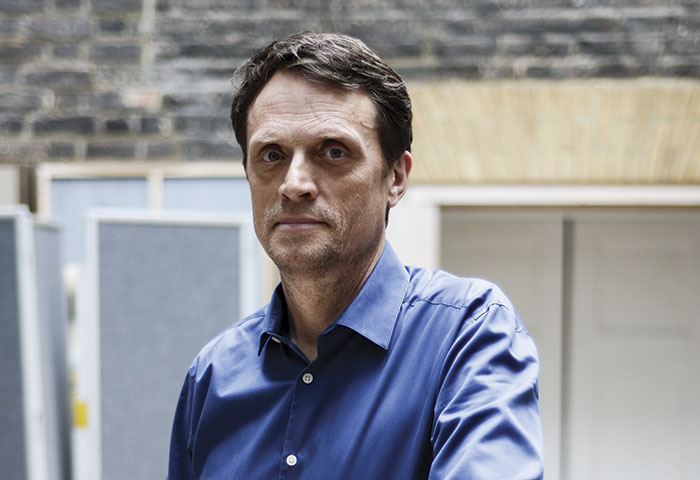 "It is in the nature of people who jump on the bandwagon that they don't know how to drive it," says Matthew Taylor.
"Any council that pursues a strategy of commercialisation without having the sufficient capacity, skills and understanding of risks is tempting fate," he advises.
Taylor is good at coming up with metaphors.
He offers several when PF meets him in his light, airy office at the top of the modernised Georgian home of the Royal Society for the Encouragement of Arts, Manufactures & Commerce. Taylor has been chief executive of the 260-year-old organisation for 12 years.
One wall is taken up entirely with shelves full of books, as you might expect of someone with Taylor's cerebral qualities.
Although he is self-deprecating – "I spend most of my life feeling I'm not very good at lots of things" – it does rather feel as if he's working on a higher intellectual plane than the rest of us.
Behind his desk to the right is a whiteboard with circles and writing that looks like the result of an earlier brainstorming session. Again, this would be expected of someone as dedicated to ideas as the former Number 10 strategist.
His guitar – which he says he isn't all that good at playing, having taken it up only relatively recently, along with learning French – is propped up against the bookshelf.
---

"It is in the nature of people who jump on the bandwagon that they don't know how to drive it."

---
Taylor, a well-known supporter of West Bromwich Albion – he said in a recent tweet that the football team had "brought me little but misery for years" – is charming and never stuck for words.
In a career with many notable achievements, his most recent is his review for the government on modern working practices.
The Taylor review was published in July last year and came up with 53 recommendations aimed at ensuring all work in the UK economy was "fair and decent with realistic scope for development and fulfilment" (see box below).
This July, he will be speaking at the CIPFA conference in Bournemouth, at a session called Mapping the Digital State, which will look at how public finance professionals can adapt their roles in a world of ever-advancing technology.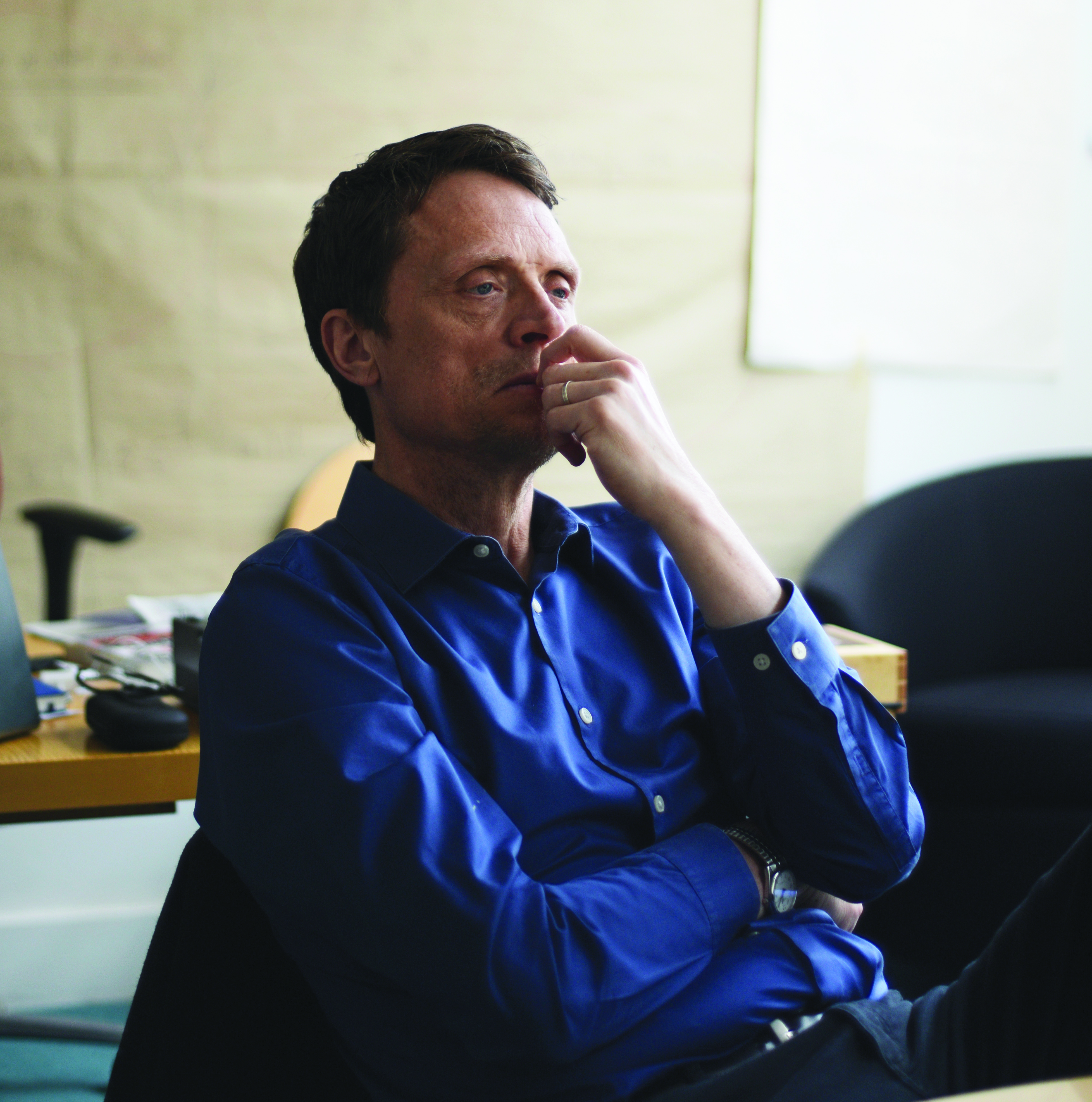 Certainly, his "commitment and enthusiasm" for the public sector shines through. He talks with something close to anger about the pressures local government has been put under in the past few years, as well as the need
for reform.
"The way local government has been treated and the unreasonable expectations that have been put onto it, in the context of austerity, are lamentable and I have enormous respect and sympathy for local government trying to cope with what must feel like a perfect storm of rising needs and falling resources."
Although the former head of the Institute for Public Policy Research think-tank admits he has not worked in the public sector "very much", and doesn't "bear the scars" of those who have – he was briefly a Warwickshire councillor in the mid 1980s – he has worked alongside, theorised and written about it for years.
After being director of the left-leaning IPPR from 1998 to 2003, he was asked by Tony Blair to head the Labour prime minister's influential Number 10 policy-making unit in 2003. In 2006, he became chief executive of the RSA, an organisation that sees itself as a "catalyst" for action and debate on a wide range of topics, including the public sector.
So what would he say he has learnt about the public sector over the years?
"If I have learnt one thing, it's that sustained improvement [in the public sector] is very hard," he says.
"The only time we have really seen sustained improvement has been when we were investing a lot of extra money and it's difficult to see how we can get back to that stage."
---

"I think the problem with technology in the public sector at the moment is overwhelmingly about lack of take up, lack of ambition, lack of vision."

---
He remembers "happier days" for local government when better resources meant that "by the end of the new Labour period, [the public sector] was a relatively privileged part of the labour market in terms of employment protections".
But the Conservative government has "deliberately cracked down on what it sees as public sector privileges", Taylor believes.
Reflecting on his recent work on employment practices, he says the erosion of "public sector privileges" and austerity have meant the public sector, as a buyer of services, has "implemented some pretty woeful employment practices".
Ever since the Blair days, Taylor has been beating the drum for public sector reform. That now seems further away than ever, he says, because we "no longer have the debate about public service reform we used to".
The debate is "stuck at the moment", he says. The Conservatives say "the only matter out there at the moment is money and people haven't got any". That camp sees public sector reform as "someone suggesting a dinner dance on a ship that is sinking", he says.
The Labour party now, on the other hand, he says, "doesn't grapple with sufficient nuance the complex challenges of how it is you change public services".
His mission is to restart the debate on how to reform public services and suggests the way to do that is by thinking about "public services we would like in 10 years".
Sparking debate and coming up with ideas, Taylor is clearly passionate about public services. And his role at the RSA allows him to be just that.
He enthusiastically likens the RSA to a "pinball machine", where the ideas of fellows can act as a "silver ball [that] gets flipped up from a whole variety of places" and can lead to "events, research, social media campaigns, blogs".
One of the achievements at the RSA of which he is most proud is taking it from a body focused on gaining a membership of "middle-aged men with a penchant for wearing chains" to one that has empowered fellows and where their ideas and projects are supported.
The RSA has, he adds, "developed a way of thinking about change that is really powerful".
To solve complex problems, you need to "think like a system but act like an entrepreneur – understand problems more systematically", Taylor tells PF.
You have to "understand a problem exists because it represents some sort of equilibrium and that, if you want a sustainable improvement, you want to shift the equilibrium", he explains.
That is the reason it is difficult to achieve sustained change in the public sector, he says. You have to change people's minds and behaviour.
However, Taylor seems to be an eternal optimist, more likely to look for solutions than focus on problems. We are going about public sector change in the wrong way, he says.
Our approach is too "scattergun" and "path dependent".
Instead of trying to effect change in individual parts of a system, the system should be looked as a whole, he continues.
In addition, when change does not work, we either plough on regardless or abandon the idea, he says. "We don't learn as we implement something and adapt it as we go along."
One major way in which the public sector could improve what they do is through better use of technology, says Taylor.
"I think the problem with technology in the public sector at the moment is overwhelmingly about lack of take up, lack of ambition, lack of vision," he tells PF.
In words that could potentially strike fear into the hearts of people working for councils, he says: "If technology takes jobs – great." However, he qualifies this comment, saying this would mean "creating new jobs", which would perhaps move people "out of back office functions and into frontline, public-facing roles".
He firmly believes that organisations should find ways for young people to gain experience in the workplace. He adds that technology offers genuine opportunities to "improve the quality and efficiency" of public services. It could also potentially demystify accountancy for the masses. As "finance makes the world go round", he explains, it "would be great" if technology could help everyone in an organisation be "financially sophisticated, enabling people to manage their own budgets, for example".
So, public finance professionals need to look at how they are going to carve out a role for themselves in the future in a world of technology dominance, with dwindling government grant and increasing demand for services. There is also the economic fallout from Brexit – which Taylor describes as getting to a "mediocre place in an old jalopy".
One of the difficulties Taylor has with the guitar, he tells PF, is that he finds it difficult to sing and play at the same time. Apart from one tune.
Considering the road ahead in the old jalopy is looking pretty bumpy, the words of Bob Marley's Three Little Birds might not be a bad song for public sector professionals to have in mind.
For those who don't know, the birds sing: "Don't worry about a thing, 'cause every little thing gonna be all right."
PF did not get the impression Taylor would be bringing his guitar to the conference in July and serenade the delegates. However, he is sure to help inspire them find that niche and map their future in an increasingly digital world.
---
Hours, pay and security
Taylor review recommendations for modern working practices include:
All work in the UK economy should be "fair and decent with realistic scope of development and fulfilment"
A national strategy to help achieve "good work for all". The government should be "held accountable" for it
A new legal category of "dependent contractors" should be created for "platform-based workers", who work for companies such as Deliveroo and Uber
Make it a statutory requirement to give dependent contractors a written statement of terms when they start work
Motivate employers to provide certainty of hours and income, to avoid "one-sided flexibility" where employers transfer risk to and exert control over workers
Sectoral strategies should be created to ensure those on the national living wage do not get "stuck" on it but can progress, particularly those in low-paid areas
---