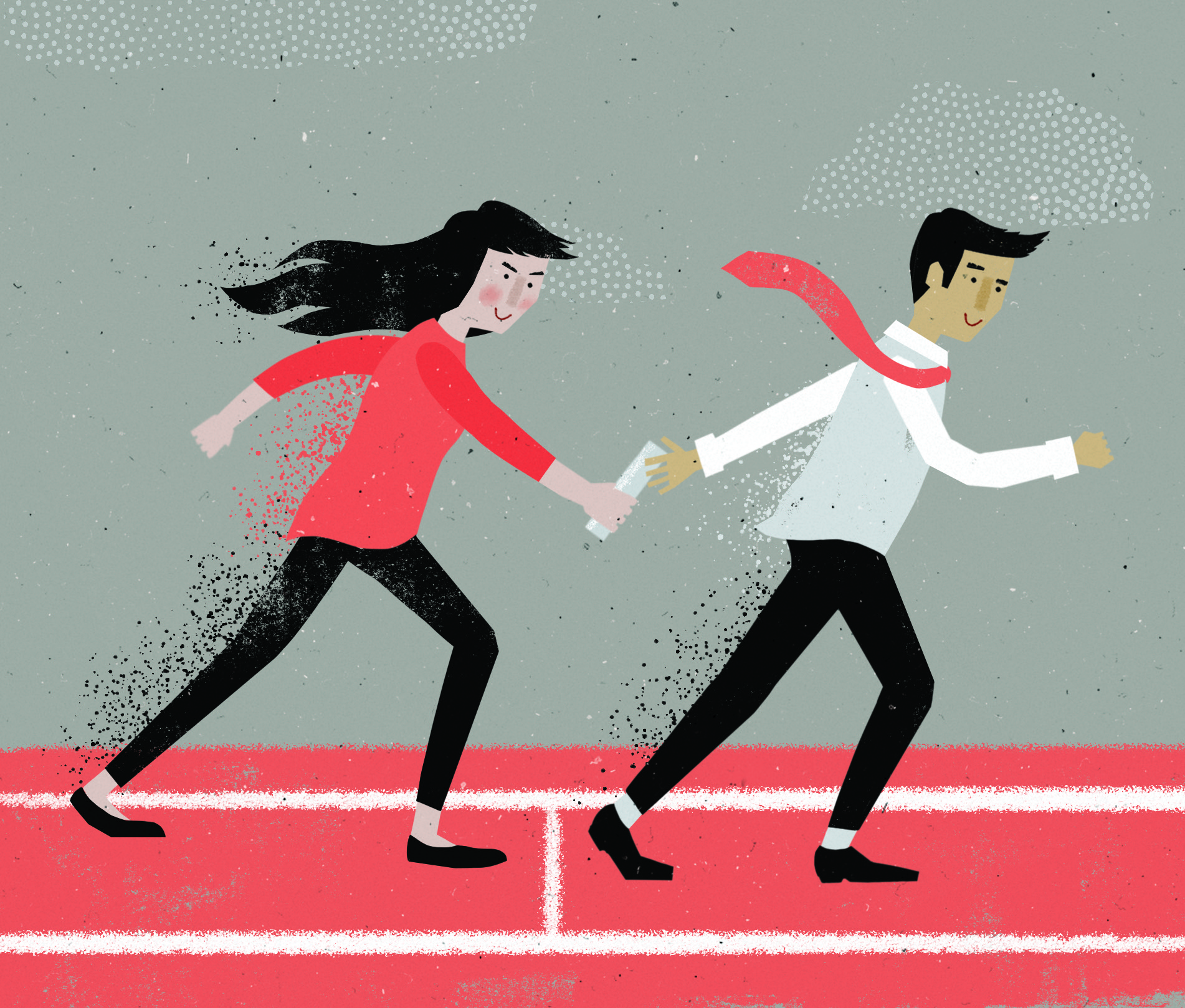 The training budget is often the first to come under pressure in times of austerity.
But, with public sector staff constantly expected to achieve more and more with a shrinking pot of resources, making sure they are working as effectively as possible is vital.
Mentoring is one of the most cost-effective ways of helping people navigate new challenges, negotiate difficult situations and build expertise.
It is a great way to develop talent, share knowledge and keep people motivated and engaged.
It is surprising, then, that mentoring is so underused.
This is often because managers believe it will be time consuming or has to be a formally managed, organisational programme to be successful.
The beauty of mentoring, however, is that by its very nature it is informal, voluntary and does not have to be hierarchical.
The aim is to give staff a sounding board – someone to talk to confidentially if they are unsure of how to approach a project or are struggling with a work relationship or internal politics.
Mentors with specialist experience can help people deepen their knowledge and share tips that will help them overcome hurdles and become more productive.
At Ashridge Executive Education, we run a World Class Mentoring programme where people from the worlds of business and elite sport collaborate and learn from each other.
We are starting to see interest in mentoring grow, as millennials in particular look for leaders who can mentor them and help them flourish in pressured working environments.
Our research suggests that, as well as being a valuable development tool, mentoring can do much to support wellbeing in uncertain and fast-changing workplaces.
The value of having someone who will listen and bring perspective when the going gets tough cannot be overestimated.
Based on our experience of helping to develop highly skilled mentors who can influence and inspire others, here are some issues you need to consider if you want to use mentoring to good effect.
1. Understand your objectives
Before you jump into mentoring, think carefully about what you want to achieve.
Do team members need help on how best to work with a wider pool of stakeholders?
Are people struggling to cope with changes to their role brought about by new systems or procedures?
Or are they becoming demotivated because a reorganisation has made it difficult for them to see how they can progress in their careers?
Understanding what kind of support people need will help you target your efforts in the right direction.
2. Ensure clarity in staff
Equally, make sure you encourage mentors and mentees to be explicit from the outset about what they are hoping to get out of the relationship – while recognising that they will need to be flexible if requirements change along the way.
3. Examine mentors' skills
Many managers are already equipped with key skills needed to be a good mentor – listening, demonstrating empathy and asking good questions to name a few.
Good mentors also need the ability to let a mentee find their own way, rather than trying to recreate them in their own image.
What is the 'right' way for some people may not be right for others.
The role of the mentor is to provide the destination rather than the direction.
Insisting that mentors use a particular model or approach is also not helpful and can be limiting.
Conversations are likely to be deeper and more insightful if mentors are allowed to find their own method and use an approach that works for them.
The best mentors are those who can step back from their own experiences, provide an appropriate balance of support and challenge and help people find solutions that work for them.
4. Look at how to make a match
Formally managed mentoring programmes often have structured matching processes. However, this is not essential – and it is important to recognise that what works well on paper doesn't always work well in practice.
Of course, you want to match mentees with mentors who are equipped to guide them, but chemistry is just as important. That does not mean that people need to be of the same type. Putting a mentee with someone who has a different working and learning style can be highly effective, but the two parties do need to be able to build rapport and work comfortably together.
5. Include non-traditional pairings
Mentoring does not have to be top down.
Peer-to-peer mentoring, or reverse mentoring (where a more junior employee supports an older colleague in getting to grips with an area like social media, for example) can work well.
Do not be afraid to let mentoring relationships arise spontaneously and informally. Often, the best people to make decisions about who they will gel and work successfully with are the individuals themselves.
6. Prepare for 'divorce'
Sometimes, mentoring matches don't work out, but people may not say so for fear of offending the other party.
Encourage people to be honest about how useful they are finding the relationship and let them know it is fine to have a "no fault" divorce.
This is where being open at the outset about what both parties want and expect can help.
7. Watch out for management moves
Look out for relationships where the mentee has become too reliant on their partner and it is slipping into a management relationship rather than a mentoring one.
Often this occurs because expectations were not set out clearly enough at the start or the mentor is finding it difficult to be non-directive.
Checking in will allow you to assess whether matters are on the right track and provide additional support if needed.
8. Provide support and resources
If people have not been mentors before, they will need some guidance on the principles and the dynamics of the mentoring relationship – even if they are highly experienced in their field and have the core soft skills.
Mentoring training is a good investment but, if there is no budget, a wealth of online resources and reading is available, or you could ask HR to run a workshop or lunchtime sessions.
Setting up a community of practice where mentors can come together to discuss their experiences and support each other in developing expertise will also be fundamental to the success of your mentoring activities.
TOP TOPS ...
Do
Understand exactly how your staff could benefit from mentoring
Encourage people to be honest about what they want and expect
Watch out for matches failing or becoming managerial
Don't
Assume an expert with strong soft skills will naturally be a good mentor
Insist mentors use a particular model or approach
Fear arranging non-traditional pairings.