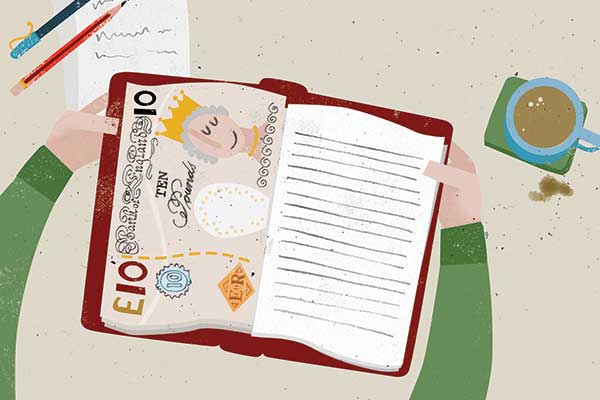 With students facing tuition fees of up to £9,000 a year and maintenance loans from £5,555, gaining a degree is proving to be an expensive career decision for many young people. In light of this, apprentice schemes are proving an attractive alternative as they allow young people to earn while they learn, instead of getting into long-term debt.
Apprenticeships offer the opportunity to move into the world of work, to learn on the job as well as in the classroom, and take home a salary while doing it. Apprentices can be confident of saving money and that, once they have completed their training, they will be equipped with the right skills for the workplace matched with vital on-the-job experience.
Not only are apprenticeships appealing to young people looking for an alternative to university, they offer great benefits to employers too. Government figures show that, in the 2013/14 academic year, there were 440,000 apprenticeship starts in England, proving there is a large appetite for the schemes among employers and young people. Taking on an apprentice can be of benefit to organisations in all sectors and of all shapes and sizes, as it facilitates a cost-efficient increase in head count, while ensuring apprentices' skills are developed to meet specific organisational requirements.
The public sector finds itself in an era of increased austerity and transparency, and a cadre of well-trained finance employees is more important than ever. Having a team with the right skills allows organisations to meet the challenges they face today. Apprenticeships provide a cost-effective way of allowing public sector employers to extend their workforce and increase efficiency, while also training someone to suit their organisational needs and allowing them to plan for the business challenges of the future.
CIPFA is in its second year of providing a finance apprenticeship scheme. The one-year programme helps public sector organisations recruit level 3 AAT-qualified or equivalent apprentices, pre-screened by CIPFA's recruitment team. The apprenticeship scheme is not limited to young career starters; it's also open to mature applicants who may be looking for a new opportunity or change in direction, and who can demonstrate the right entry criteria. CIPFA not only handles the recruitment process, it also manages payroll and training, allowing employers to focus on nurturing new talent within their organisations, and the apprentices on gaining valuable work experience while studying for the AAT Level 4 qualification.
1. Think about the future
What type of skills will you need to push your organisation into the future and to plug gaps in your organisation/department? With increased demands on financial transparency, finance professionals are as important as ever and apprentices are a great way of moulding your future workforce. Apprentices can address the challenges a lot of organisations face in the need to be more resourceful with staffing and recruitment approaches.
2. Think carefully about the interview process
The process will be different when dealing with apprenticeship opportunities. You could be dealing with candidates who have little or no work experience, therefore it will be impossible to pose questions set in the workplace based around experience and scenarios. Questions should focus on life experience, career goals, knowledge and enthusiasm for the job – and interviewers should take note of candidates' team-working skills, appetite for taking on responsibility and ability to rectify mistakes. Some applicants might have only just left school, so interviewers should be sensitive to this when quizzing the candidates.
3. Set clear objectives
Explain your role to the apprentices. Familiarise them with the workplace and provide as much background information and supporting material as is helpful. Introductory meetings with key colleagues will be useful in scene setting and explaining the organisation's structure. Take time to place your organisation in the wider landscape; taking such time and effort will not only show you're invested in the apprentices, it will also pay dividends when they develop a level of competency more quickly. Discuss the training plan, provide clear direction on work tasks, and clearly define the scope of on-the-job training and coaching.
4. Ensure other colleagues understand the role of apprentices
The teams with whom apprentices are placed need to understand the objectives of the scheme, the objectives the apprentices will be set and the standards and working practices both the apprentices and teams should adhere to, to enable the best outcome for all. This will ensure the apprentices gain the best support from their colleagues, pitched at the right level, and that they are given the room, structure and support needed to learn and develop in the most effective way possible.
5. Motivate apprentices
Expose apprentices to a range of experiences, not just those considered more mundane and administrative: they want to feel invested in the organisation. Look at gradually increasing their responsibility as they grow in confidence and knowledge and get to know the organisation. This will not only keep your apprentices interested and challenged, but also enhance the skills base of the department.
6. Encourage them to ask questions
It's easy to forget that, for someone starting out on their career, the world of work can be an intimidating place. Some apprentices may lack the confidence to ask questions. It is crucial that apprentices understand they can approach you and other colleagues if they are uncertain about anything. Ensure your apprentices realise questions are valued and are a sign of keen and inquisitive minds.
7. Ensure they have a mentor
Apprentices will need additional support during their training, so assign them to more experienced employees who have the willingness to spare regular time to assist and advise them and help them settle into the business. This will tend to improve job performance and confidence and will also contribute to employee retention. Employers should select mentors based on their proven track record within their own jobs, the example they have shown to others, and their contribution as role models. Employers should ensure the relationship and progress made is assessed for each apprentice.
8. Expect a few hiccups
Apprentices are often first jobbers with limited experience but with a big appetite to learn. Working in finance and accounting, where accuracy and process is king, there are bound to be mistakes from time to time. They will most likely lack technical knowledge and at times the confidence to ask questions, so expect to revisit and double-check their work.
9. Review performance and give feedback
Hold regular meetings to discuss the day-to-day work, tasks and projects set and how this sits with the academic side of the scheme – the Level 4 AAT qualification. It's important that the apprentices receive regular and constructive feedback to enable them to make the most of their time on the scheme.
10. Understand career growth
Apprenticeship schemes are focused on achieving short-term goals set by the programme, but it can be really useful for apprentices to look at their achievements in terms of how it fits into their long-term career goals. Not only would this be motivating for them, but it would also give the employer more of an appreciation about where ultimately the apprentices may end up in the organisation.
Amrit Singh is the Apprentice Manager at CIPFA. For more information visit www.cipfa.org/apprenticeships