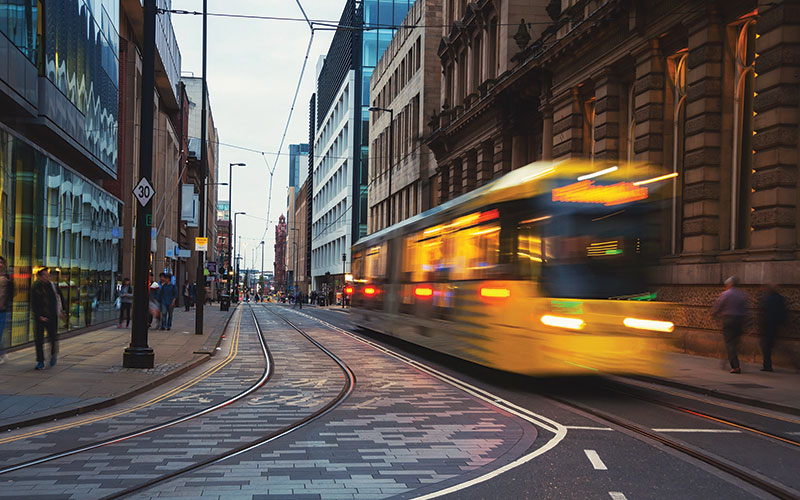 Expectations that September would see the UK government publish its long-awaited devolution white paper dissolved as the month came and went with no announcement forthcoming.
In March, former regional growth and local government minister Simon Clarke had promised a document setting out plans to devolve powers and increase the number of unitary and combined authorities and elected mayors.
More significantly, it would provide a framework echoing devolution deals struck in places including Greater Manchester and Cornwall, covering skills, housing, transport and business support.
However, a report at the end of September in the Financial Times said the document had been postponed until next year, with its ambitions likely to be watered down.
Two weeks later, the Ministry of Housing, Communities & Local Government did invite councils in Somerset, North Yorkshire and Cumbria to submit proposals to create unitary authorities.
But Luke Raikes, research director at the Fabian Society and a Manchester City Council member, said: "Devolution needs to be a partnership between local and central government, based on clear and coherent criteria. Instead, the government wants councils to bring forward proposals for it to judge, forcing local authorities to shoulder the risk."
David Phillips, associate director and devolution research lead at the Institute for Fiscal Studies, said delays to both social care reform and the establishment of the UK Shared Prosperity Fund to offset lost EU structural funds could have affected the white paper's timing.
He said the government might be waiting for a better view of the Covid-19 situation, amid the onset of a second wave.
---
The lesson from decades of policymaking is that the centre doesn't like giving power away
---
Nonetheless, organisations including the New Local Government Network, the County Councils Network and the Key Cities group said that delegating more decision-making to local areas is crucial to reducing economic and social inequalities between England's regions.
Peter Ware, head of government at law firm Browne Jacobson, warned that devolution and reorganisation are not enough in themselves to reverse the precarious state of local authority finances.
"A proper, long-term funding settlement must be provided so that local government can make proper decisions," he said.
"Local government has shown how it can deliver change and cut costs, but now is the time to invest in it if we are to avoid the worst of the recession that is coming."
Joanne Pitt, CIPFA's local government policy manager, said the deferment of the white paper suggests that local government reform might have stalled.
She said: "This delay adds yet another layer of uncertainty for the future of local government finance.
"Reorganisation will not necessarily improve the state of public finances, but could give councils greater diversity and capacity to structure their finances, which may reduce exposure to risks."
Raikes said the government's levelling-up agenda means that devolution conversations are likely to continue.
But he warned that central government's stated desire for devolution could turn out to be little more than rhetoric.
"I cannot see real power being devolved soon unless there's a change in mindset in Whitehall, and the Treasury in particular, who think they are the only people who are qualified or have a legitimate right to manage public finances," he said.
"The lesson from decades of policymaking is that the centre doesn't like giving power away."
The MHCLG said it was committed to empowering regions through devolving money, resources and control.
A statement said: "We are considering a range of options and will set out our detailed plans in the white paper that will be published in due course."
Image credit | Shutterstock