Quick wins
Standing room only: the most overcrowded train in England and Wales in spring 2016 carried more than twice as many passengers than its capacity allows; the 5.40am from Uckfield to London Bridge had a load factor of 225%. Eight of the top 10 overcrowded services ran to London; the other two went to Leeds and Manchester.
12-sided story: the new 12-sided £1 coin overtook the old round pound in circulation in July, according to the Treasury. Adam Lawrence, chief executive and deputy master of the Royal Mint, said businesses should upgrade their equipment before the old coin stops being legal tender in October.
Payback time: the government will have to repay an estimated £27m to people who paid employment tribunal fees since 2013. In July, the Supreme Court ruled that the fees were unlawful under both UK and EU law as they blocked access to justice.
Going electric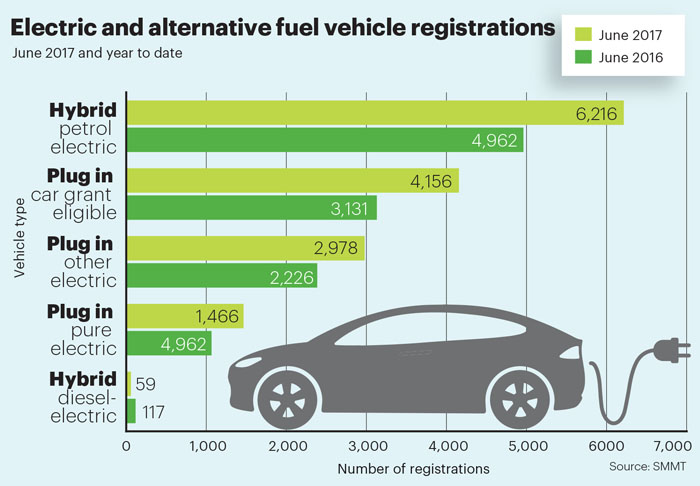 There were 10,719 electric and alternative fuel vehicles registered in the UK in June 2017, according to the Society of Motor Manufacturers and Traders.
Of these, 1,466 were pure electric vehicles, a 45.7% increase on June 2016.
Over the same period, registrations of other electric vehicles rose by 33.8% to 2,978 and hybrid petrol and electric vehicles by 25.3% to 6,218. Registrations of hybrid diesel and electric vehicles fell by 49.6% to 59.
Electric and alternative fuel remained, however, a small part of the market as June 2017 saw 243,454 vehicle registrations of all kinds.
May poll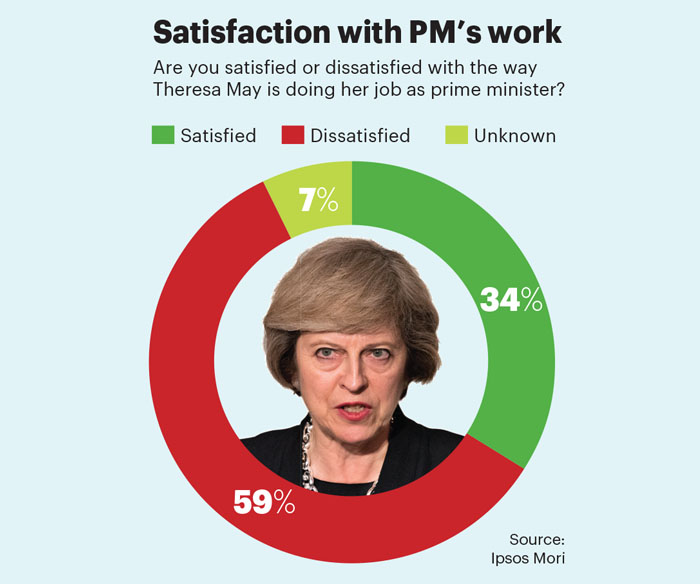 More than half of people (59%) are dissatisfied with the job Theresa May is doing as prime minister, according to Ipsos Mori.
Polling conducted in July, one month after the snap general election, revealed a negative shift in May's personal ratings, down 22 points since April when she called the election.
According to the pollster, May's ratings are the worst it has ever recorded for any prime minister one month on from an election.
Meanwhile, Labour leader Jeremy Corbyn's approval ratings are improving, although a majority of the public still see May as more capable of the job of PM than him.
Unpaid workers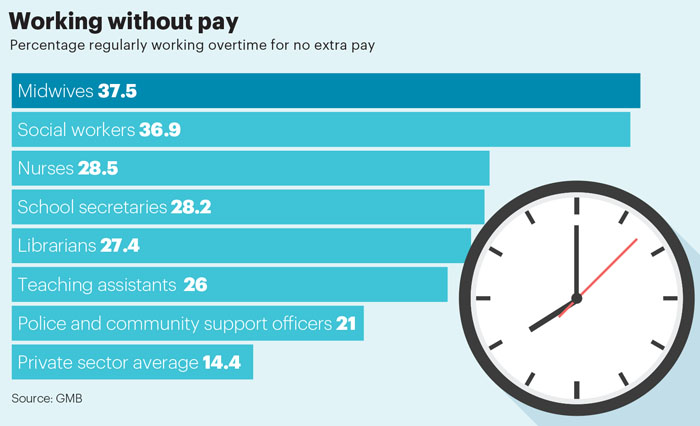 Around 1.8 million public sector employees regularly work overtime for no extra pay, according to research issued by the GMB union.
The study, based on Office for National Statistics data, found almost one in four public sector employees routinely work an average of eight hours unpaid a week.
If they were paid for these hours, they would be owed an extra £6,000 on average – equivalent to a 24% pay rise – the GMB said. It added that public sector workers were almost twice as likely to work unpaid overtime than their private sector counterparts.
Almost four in 10 midwives and social workers put in unpaid hours, the union said, as did a quarter of school support staff, such as teaching assistants and school secretaries.
Big box office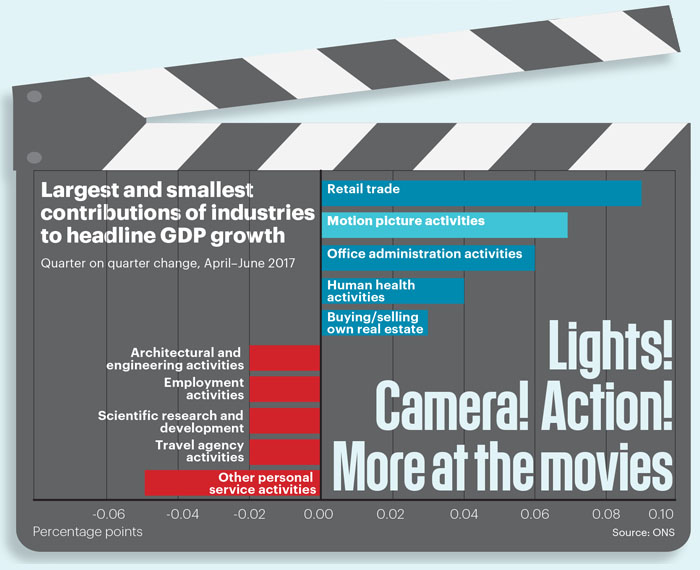 Box office success was one of the driving forces behind the 0.3% economic growth recorded for the second quarter of 2017. According to the Office for National Statistics, motion picture activities grew by 8.2% contributing 0.07% to GDP growth.
Popular films during the quarter included Guardians of the Galaxy 2, Fast and Furious 8, Boss Baby and Wonder Woman. The ONS regards motion pictures as a subset of the transport, storage and communications sector, which grew by 1.0%.
Retail also saw strong growth but there were contractions in architectural and engineering services, scientific research and development, and travel.
No pain, no gain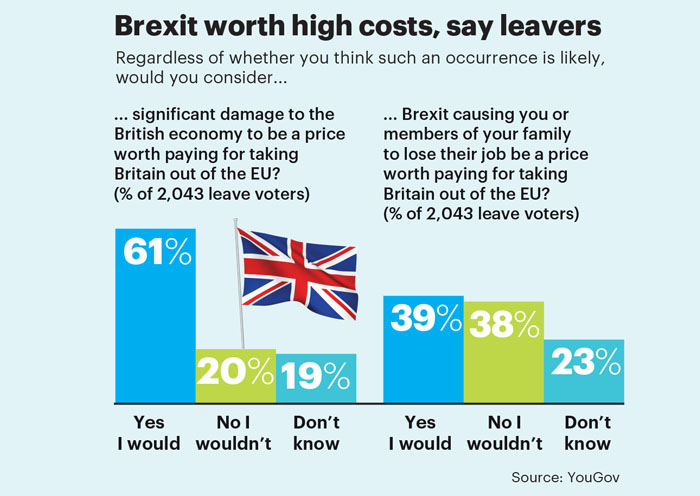 A majority of leave voters are prepared to take some economic pain to get their way on Brexit, according to YouGov research.
Sixty one per cent of leave voters said "significant damage" to the UK economy would be a price worth paying to take Britain out of the EU.
This compares to 20% who said they would not want to see the economy damaged.
When asked whether Brexit-related job losses for themselves or family members was worth the move, 39% of leave voters said it was, compared to 38% who said it was not.
HE pensions go to pot
The university pension scheme deficit jumped by £9bn last year to £17.5bn – the largest on record for any British retirement fund.
According to its annual report and accounts, the Universities Superannuation Scheme (USS) had assets of £60bn but retirement liabilities of £77.5bn on 31 March.
The report stated: "During the current financial year (to 31 March 2017), the assets of the scheme increased from £49.8bn to £60.0bn; however, the liabilities increased from £59.8bn to £72.6bn, leading to an increase in the scheme's deficit."
This equates to an increase in assets of 20.48% and a rise in liabilities of 21.4%.
The accounts said the deficit was driven by "lower expected levels of future investment returns and lower yields on index-linked gilts".
Bill Galvin, USS chief executive, said it was too soon to speculate how the deficit would be closed but suggested contributions would have to rise.
A spokesperson for Universities UK, to which USS is accountable, said: "Valuation work is under way."