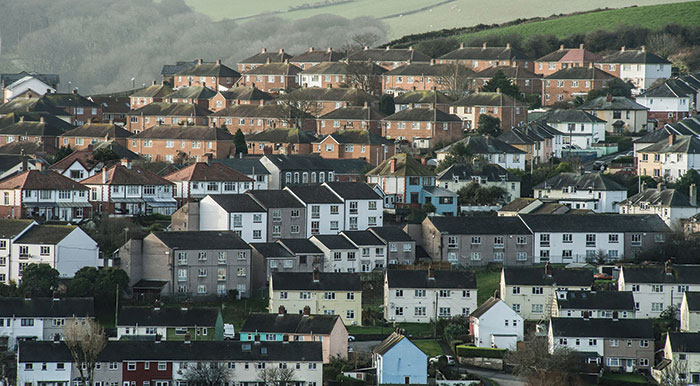 One year from now, it could become more expensive for better-off tenants to live in council housing. That is, assuming councils can find out who they are.
The government's policy of raising rents for tenants on higher incomes – known as 'pay to stay' – has already taken longer than planned to introduce.
Four years ago, ministers suggested tenants earning more than £60,000 should pay market rents if they choose to remain in social housing. Neither councils nor housing associations showed any interest.
From April 2017, pay to stay will be compulsory for local authorities but still optional for housing associations. The threshold at which tenants will start paying higher rents has been cut to £30,000, rising to £40,000 in London.
With the government so far failing to explain fully how the scheme will work, questions remain as to how landlords are meant to keep check on tenants' pay. It may also throw up possible work disincentives, especially in households with more than one earner.
Will it be up to tenants to declare when their earnings exceed the sum that triggers a higher rent? And how much extra rent will tenants pay when they cross this threshold?
Finally, what part will HMRC play in revealing tenants' salaries and how much information of this sort are social landlords entitled to hold?
Debbie Larner, head of practice at the Chartered Institute of Housing, says councils are bound to struggle to keep track of tenants' earnings, particularly where people are self-employed or their earnings vary. "It will be a bureaucratic nightmare," she says.
The history of pay to stay goes back to the early days of the coalition government and a media campaign involving trade union leader Bob Crowe. To the chagrin of some tabloids, the former general secretary of the RMT union remained a council tenant until he died in 2014, despite earning almost as much as the prime minister.
Following last year's general election, the Conservative government not only cut the pay to stay threshold but also made it compulsory for councils – which will be required to hand the extra rent receipts to the Treasury.
Estimates vary as to precisely how many council tenants will be affected. While the threshold in London is higher than in the rest of the country, it could still be families in the capital who are hit hardest.
Darren Rodwell, leader of Barking & Dagenham Council, believes up to a quarter of its 18,000 council tenant households may exceed the threshold, especially where there is more than one wage earner. "It only takes two bus drivers and you're way over it," he says, adding that tenants are threatening to give up work or go part time to avoid a rent rise.
Until March, it appeared that tenants in parts of London might see their rents increase four or fivefold as soon their earnings rise above £40,000. However, in the week before the Budget, the government said that a taper will apply, so rents increase more steadily in line with earnings. It was also confirmed that pay to stay will not apply to people claiming housing benefit or universal credit.
The Department for Communities & Local Government has yet to confirm how the taper will work. During a House of Lords debate on the Housing and Planning Bill, which includes pay to stay, it was suggested that tenants may pay an extra 10p or 20p in rent for every £1 earned over the threshold.
This would mean a household earning £41,000 in London (£31,000 in the rest of England) would pay about £2 or £4 per week more in rent, depending on the taper used. Equally, a household earning £50,000 (£40,000 outside London) would see its rent rise by about £20 or £40 per week (approximately £1,000 or £2,000 extra per year).
Outside the capital, where the threshold will be £30,000, market rents are much closer to social rents. However, in a city such as Leicester, it could still ultimately mean rents doubling from £250 to £500 per month for a family in a three-bedroom house.
Andy Connelly, the council's assistant mayor for housing, says pay to stay will be divisive, with many tenants exercising their right to buy rather than pay more rent. Higher rents will also act as a disincentive for tenants to find better paid jobs, he adds: "This is a government that's about people improving their lot. This policy could end up penalising them."
John Hills, professor in social policy at the London School of Economics, says pay to stay seems designed to ensure social housing is only occupied by people on very low incomes.
"In some cases, this will lead to better-off tenants leaving their house and possibly the area, further reducing the proportion of tenants who are in work and cutting estates off further from the labour market," he adds.
A Local Government Association survey in February found that more than 200,000 council tenants across England will be hit by pay to stay. In London, the South East and the east of England, about half of tenants likely to be affected do not earn enough to afford market rents or the right to buy, it found.
One solution, says Larner, is for pay to stay to apply only to new tenants. This would make it easier for landlords to administer as they could make declaration of earnings a condition of tenancy agreements.
However, it is unlikely that the Treasury, which hopes to raise about £490m from pay to stay by 2021, would agree to such a substantial watering down of the scheme.
To date, no housing association has said it will operate pay to stay, even though (unlike councils) associations will keep the extra money raised. "We're not doing it," says Tony Stacey, chief executive of South Yorkshire Housing Association. "We reckon it will cost us more to collect than we would bring in."
At councils with arm's-length management organisations, it will be up to either the council or the Almo to monitor earnings. Chloe Fletcher, policy director at the National Federation of Almos, says it makes sense to share data with HMRC so councils are aware when tenants' pay goes down as well as up. "We want to make it as simple as possible for landlords to deliver," she says.
A spokesman for HMRC said it cannot comment on pay to stay while the Housing and Planning Bill is going through parliament. The DCLG said more detail will be set out in secondary legislation, claiming that pay to stay will mean council rents better reflect people's ability to pay.
However, councillors such as Leicester's Connelly remain unimpressed. "It's a headline policy that sounds really good but nobody has thought through properly," he says.
Getting around the system
At least one London borough thinks it has found a way around pay to stay.
Tenants in the London Borough of Barking & Dagenham who have been with the council for three years will soon be invited to buy a 25% stake in their home through a shared ownership scheme called 'right to invest'.
While rent will still be payable on the remaining 75%, the home will be managed outside the housing revenue account, putting tenants in a similar position to leaseholders who purchase properties under right to buy.
As leaseholders, their rent will not go up if household earnings exceed £40,000 – the threshold for pay to stay in London. Over time, they will be able to increase the stake in their home up to 70%, but they will not be able to buy it outright.
Council leader Darren Rodwell says some of the council's own staff have already enquired about right to invest. "They are looking for alternatives," he says.