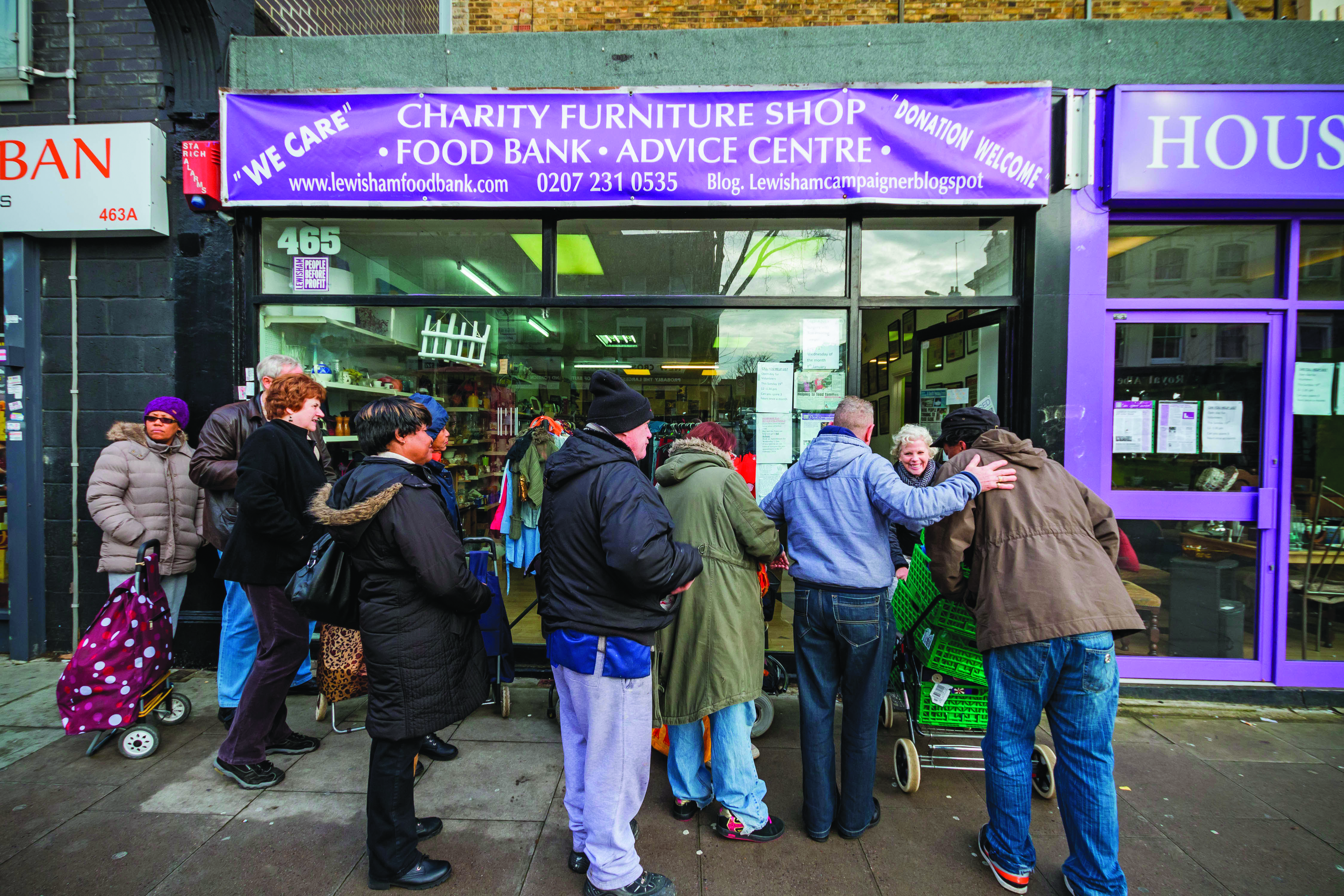 It is one of the best ways to make ends meet when money is tight – get somebody else to foot the bill.
During the past few years, the government has been doing precisely that with local authorities picking up the costs, even though they are under severe financial strain themselves.
One of the main areas of so-called 'cost shunting' is welfare, seen by the Treasury as key to bringing down the deficit. An increasing number of migrants who have the right to live and work in the UK are now ineligible for benefits and other support if they are unemployed or in serious need.
According to London Councils, the representative body for the capital's local authorities, it is costing councils nationally more than £31m per year to assist people with no recourse to public funds (NRPF) – the term used by the Home Office when somebody cannot claim Jobseeker's Allowance, Income Support and Housing Benefit.
Most of the extra costs are falling on London boroughs, which are spending about £25m a year. A survey by London Councils shows that, in March, about 1,500 households in the capital were receiving help, with each case costing between £12,000 and £21,000. A further 400 families or individuals were in receipt of support outside London.
NRPF also means people do not qualify for local authority housing or homelessness services, although they can receive free NHS treatment, social services care and compulsory-age education.
Councils are required to step in under the 1998 Human Rights Act, 1989 Children Act or 1948 National Assistance Act (or a combination of these laws) if somebody faces destitution.
The cost to boroughs such as Lewisham in south London, is mounting fast. Seven years ago, the council spent £240,000 on 11 cases where people required help because they did not have other means of support. By June last year, the council was dealing with 278 cases, at an annual cost of £6.2m.
A big cost is housing (usually with private landlords) for families with children. Lewisham's Labour elected mayor, Sir Steve Bullock, says: 'Put at its crudest, these will be adults for whom we have no responsibility but children for whom we do have responsibility.'
People asking the borough council for help include visa over-stayers, those with limited leave to remain in the UK and asylum seekers whose initial claim has been refused. In some cases their immigration status is unclear, so it is impossible to say whether they have a long-term right to be in the country.
Bullock claims the Home Office 'neither knows nor cares' about the cost to councils, but he adds the Department for Communities and Local Government is more concerned. 'This is a classic bit of central government silo-working,' he says. 'Getting those departments working together would be extremely helpful.'
Through the NRPF Network, managed by Islington council, local authorities share tips on how to help people caught up in the benefits void with other councils, as well as with the Home Office.
Network manager Henry St Claire Miller says social services budgets are under greatest pressure, with migrants a growing client group for some councils. 'People are lawfully present [in the UK] and cannot be removed,' he says. 'They can access social services budgets but there is a situation of poverty.'
Two years ago, in another move to cut the welfare budget, the government scrapped Council Tax Benefit and instructed local authorities to devise local support schemes with 10% less money. Most councils now offer less support than before but, says the New Policy Institute, about 13% are absorbing the full cost and will do so again in 2015/16.
In Stockport, the council set up hardship funds for people struggling to pay council tax, as well as tenants who lost Housing Benefit because of the bedroom tax and cannot move to smaller properties. It also runs a local assistance scheme which provides food vouchers and help with crisis loans – remnants of the Social Fund which was abolished by the Department for Work and Pensions in 2013.
Council leader Sue Derbyshire, a Liberal Democrat, says it must 'work within the envelope' it was handed when it devised its council tax support scheme, but believes that people in need are receiving better support than when emergency loans were overseen by the DWP. 'It would have been nice to get more of the money,' she adds.
Kent County Council estimates the extra £1.5m it received this year in revenue grant means the money it has to help people who might have qualified for assistance under the Social Fund is down more than 50% on 2014/15. Like other councils, it generally provides a card or vouchers to use in supermarkets rather than cash.
'We have got a number of areas where we think the government has passed the buck to us,' says corporate director of finance Andy Wood. 'But it's not necessarily the result of a direct attempt to do so.'
Intentional or not, the pressure on councils can only get greater. Geoff Winterbottom, principal policy officer at Sigoma, representing metropolitan councils, says council offices are often the first port of call for people with problems. 'It's the number that people call if they can't think of anywhere else to go.'
A recent Local Government Information Unit survey suggested more than half of councils will not have sufficient money in 2015/16 to fulfil their statutory duties. 'It wouldn't be unfair to say that central government has reduced local authority funding, created additional costs and created extra work,' says LGIU chief executive Jonathan Carr-West. 'It's a triple whammy.'