By John Thornton | 7 July 2014

Attacks on computer networks of businesses and public bodies are well documented. But hacking is also affecting international relations, causing fears that cyber espionage will provoke military action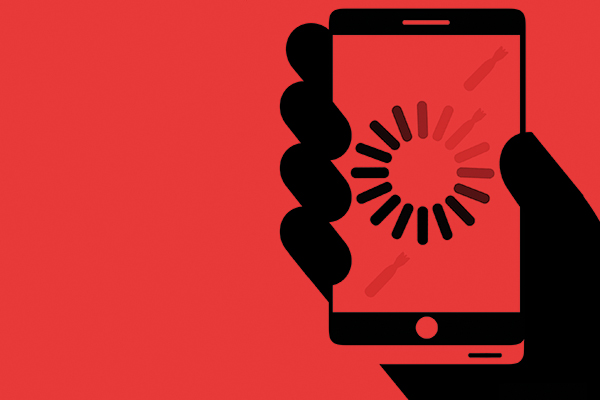 In 2013, the New York Times reported its subjection to cyber-attacks that resulted in the attackers obtaining passwords for every NYT employee. It then emerged these were linked to a larger cyber campaign targeting news and media organisations, including Bloomberg News and the Wall Street Journal. 
With the cost of cybercrime to the UK estimated to be £27bn per annum and growing, we are increasingly resigned to cyber attacks – today, it may be Ebay; tomorrow, another well-known name. Most of these focus on stealing personal and financial data, or are denial-of-service attacks designed to prevent access and cause reputational damage. 
Last year, BT's then-chief executive told a Davos gathering that 'there are two types of CEO: those who know their systems are being hacked and those who don't'. This echoed FBI director Robert Mueller's statement at a conference on cyber security: 'There are only two types of companies: those that have been hacked, and those that will be – even these are converging to those that have been hacked, and will be hacked again.' 
So why is the NYT attack of interest? According to reports, it lasted four months, and deployed 45 different types of malware to search investigation documents and access the personal computers of targeted employees. The attackers concentrated on sources used in an NYT article involving elite Chinese politicians in alleged corruption. 
China's Ministry of National Defence swiftly denied involvement in the cyber attacks on the NYT or any other US corporations. But in March 2014, the Chinese government issued a counter- demand asking the US to stop its 'cyber espionage' after reports based on documents provided by former security contractor Edward Snowden claimed the National Security Agency had hacked into the computers of China's largest telecommunications company and monitored communications by its senior executives to discover whether they had links to the Chinese military. 
Most recently, five Chinese army officers have been charged in US courts with alleged hacking into American companies in the first cyber-espionage court case of its kind.
These international cyber spats are not confined to China and the US. According to press reports, Germany's coalition government refuses to work with any organisation that cannot guarantee its data is 'beyond the reach of foreign security services'. Canada has reported that foreign hackers gained access to highly classified information from its Finance Department, Treasury Board and Defence Research. French computers in the Elysee Palace, the president's official residence, were reportedly compromised. Many more such attacks are likely to go unreported. 
While nation states have always sought to access other countries' secrets, an emerging view is that computer sabotage from another country can constitute 'an act of war', opening the door to a traditional military as well as economic, political and cyber responses.
The fear is that cyber weapons could be used against major economic and infrastructure targets, begging a number of questions: Could sabotaging internet access shut down commerce as much as a naval blockade? Could electronic tampering with nuclear reactors, subway systems or power grids do more damage than a physical attack? And will these increasingly fierce cyber battles provoke military action? 
These are some of the reasons why the UK's National Security Strategy categorises cyber attacks as a 'tier one' threat to our national security, alongside international terrorism, major national crises and international military crises.
John Thornton is an independent adviser and writer on business transformation, financial management and innovation [email protected]
This feature was first published in the July/August edition of Public Finance magazine