By Gill Kelly | 4 June 2014

Employees need to be motivated and feel engaged in their work. If staff resign without good reason, it's time to take a look at your employee benefits package and tailor an offer that helps hang on to them. Retention, engagement and motivation are the watchwords, writes Gill Kelly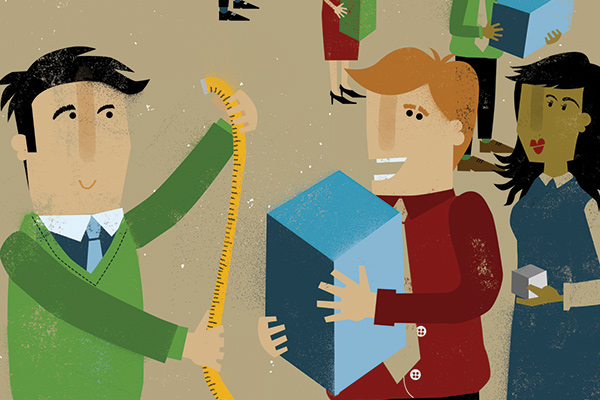 Not all employee benefits packages are created equal.  In fact, they come in all different shapes and sizes, but they do serve a common purpose - specifically to retain, engage and motivate employees. 
Motivation provides movement within an organisation, and this movement or drive to achieve is vital for success. Without it, public sector organisations and businesses lack lustre and fail to thrive in these challenging times.
A common misconception is that the bigger the financial reward, the more likely employees will feel motivated to work well, collaboratively and for the common good of an organisation. Surprisingly, some of the most effective employee benefit packages are not shaped around the pound, although this is important.  Other, and more impactful, motivators relate to the culture of an organisation, diversity, collaboration, shared vision, entrepreneurial opportunity, flexibility and open communications.
Carefully crafted employee benefit packages also help organisations 
to recruit and retain talented staff. Competition for skilled individuals is fierce in the public and private sector, particularly for people with strong financial management know-how and business acumen. It's therefore really important to ensure that you showcase your benefits, especially if you cannot offer a higher pay grade for the role when competing with the private sector. 
Engagement is a word that is often thrown around when talking about employees, yet it is one of the triple pillars that drive success in the workplace. Great employee benefit packages both reflect and communicate the culture and identity of an organisation in such a way that members of staff can relate to the values of that organisation.
Creating the right working environment, and ensuring that the identity of an organisation is properly communicated internally, are worth their weight in gold in an employee benefits package. 
The following top 10 tips will help you to craft an employee benefits package that scares the competition away.
1 Design AN attractive package
Easy to say, but true. Most people are visual creatures, so take a good look at your employee benefits package and ask: is it attractive? Does it appeal to you? From the outside, looking in, what do people see? Rather than applying a one-size-fits-all model, structure packages to suit your target audiences.
2 culture emanates from 'the top'
The culture of an organisation is an essential component in employee benefits packages. Get it wrong, and people will leave or you will struggle to recruit the right candidates; get it right, and it will act as a magnet for the best. 
Fruitful cultures are those formed by a leadership able to effectively communicate and unite employees in a common purpose. Other important criteria for an attractive organisational culture include: provision of training opportunities, investment in time, fairness, appreciation for a job well done, recognising that not everyone is the same and making the most of individuals skills.
3 Make your Identity Visible
Adding clarity to your organisation's identity will improve its clout with recruits. Identity should evolve from a sense of pride in being part of the organisation or company. When recruiting, aim to take on like-minded people. Organisations that treat individuals with respect, while embracing the 'We, not I' approach, do well.
4 Diversify
Senior managers who actively encourage workplace diversity add value to the employee benefits package by creating a culture of inclusiveness. Encouraging diversity of skills and people, as well as fostering acceptance and respect, appeals to many employees. This is because diversification creates a feeling of being valued. 
Being valued is often prized above financial incentives by employees. Diversity delivers numerous business benefits, with variation shaping change and movement within an organisation. 
5 Nurture a Spirit of Collaboration 
It's very easy to come into the office each day and adopt a 'silo' mentality, but this does not benefit the employee or organisation. Businesses and organisations that are gaining market share frequently are those that cultivate a spirit of collaboration in the office.
Encourage and enable connections, both within and outside the organisation. Senior managers need to encourage a feeling that you can be stronger working together rather than apart. 
Collaborative organisations have a lot to offer prospective employees, adding a perceived value to their benefits package.
6 Create a Shared Vision
Crafting a clear and effective vision will deliver many benefits to your organisation, and help you to gain a reputation as a good employer. Not only does a clear, well-communicated vision unite teams in a common purpose, it also helps to guide employee behaviours.
A shared vision helps to create a feel-good factor among employees that can pay dividends for an organisation.  If employees feel they are working in an environment where people can flourish, this builds the reputation of the organisation as a good employer.
7 Entrepreneurial opportunity
If your organisation is unable to increase financial rewards, offering entrepreneurial opportunities can help fill the gap. This may involve a shift in how you operate. Employers need to seek out and encourage good ideas, and appreciate that good ideas can come from anybody and not just senior management.
Organisations should try to develop a sense of confidence in the workplace where everyone feels valued and individuals feel comfortable about expressing ideas.
This change in approach doesn't come easily to all organisations or managers. But it will appeal to a wider audience.
8 Can you flex?
Flexible working does not suit all organisations, yet for many employees it is highly valuable. If you want to tempt certain workers then try to accommodate flexible work patterns where this does not have a detrimental effect on the business. Understand that some people have challenging lives plus need and want to work. These people are looking for a flexible package.  When the answer is 'No' try to explain why and be fair. 
The demand for flexible working arrangements is on the increase and, if structured well, they enable organisations to create choice. Choice is also a valuable component to a benefits package.
9 Open communications
In today's world this is a must.  Removing cliques and clubs will help shape positive employee behaviour which benefits the individual as well as the organisation. Remember to treat all employees equally and do not break the rules for some because of their position or because they simply shout louder.
10 Financial reward
Financial reward is still an important part of an employee benefits package and should be the end result of good work. It is often difficult for the public sector to compete with the private sector and especially employee-owned environments.  Offering other benefits will help you become an employer of choice. 
Gill Kelly is associate director of CIPFA Recruitment Services
This feature was first published in the June edition of Public Finance magazine