By Iain Macwhirter | 29 November 2013

Peace deals in Grangemouth and Govan show that Scotland and England will work together, whatever the referendum result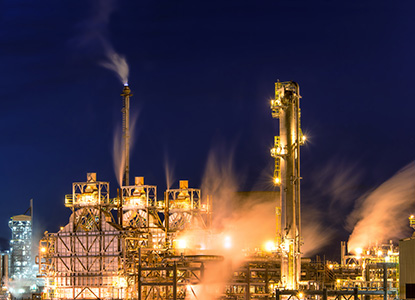 It's rare enough for industrial disputes to make the front pages these days, but two such stories have erupted in Scotland in as many months raising important questions about life after the independence referendum. In October the Grangemouth petrochemical plant nearly went under, taking 800 jobs with it, after a bitter falling out between owners Ineos and the Unite trade union. Last month long-suffering Govan shipyard workers actually lost 800 jobs but saved their industry in the latest rationalisation by owners BAE Systems. 
In both cases, the Scottish government led by the SNP's Alex Salmond claimed credit for avoiding industrial catastrophe, while Labour warned that they were portents of industrial nemesis if Scotland votes for independence. What they really demonstrated was how closely integrated Scotland is with England. 
Salmond won widespread praise for his handling of the Grangemouth dispute, not least from the owner of Ineos, the hard-talking Jim Ratcliffe. Unite had ordered industrial action over the suspension of an official, Stevie Deans, who had been accused of using Ineos offices to coordinate political activities in Falkirk Labour party. This led Ratcliffe to announce abandonment of a £300m investment and closure of the plant on October 23.
It's not clear exactly what Salmond brought to the table, but he got the two sides back there and used his considerable powers of persuasion to get them talking. Unite had engaged in suicidal brinksmanship, such was their anger at the treatment of Deans. But Grangemouth is central to the Scottish government's strategy for the oil industry downstream and its loss might have had the same impact on Scottish industrial morale as the collapse of the Ravenscraig steel mill in the 1990s. 
Ineos agreed to restore the investment after Unite agreed to all its terms – a humiliation for one of the largest unions in the country. To his credit, Salmond did not claim this as a triumph for the cause of independence, and he worked in close cooperation with the UK government throughout. You might almost say they were better together.
On the Clyde, Govan shipyard workers have been hearing threats of closure for 30 years. It is sometimes hard to remember that the yard still builds some of the most advanced warships in the world. Not for much longer, according to unionists, who claim that government contracts will end abruptly if Scotland votes yes to independence. The UK has never in the past ordered advanced warships from foreign countries. 
It appears to be contemplating it now. When Defence Secretary Philip Hammond announced that shipbuilding is to end in Portsmouth, after 500 years, and that forthcoming Type 26 frigates are to be built on the Clyde, he seemed to be recognising at least the possibility of Scotland retaining such contracts after the referendum. Certainly, he repeatedly refused to rule out shifting the work back to Portsmouth if Scotland votes yes.
Hammond has wriggle room because after a yes vote there will be a further 18 months before Scotland becomes legally independent. Scotland will still be part of the UK when the orders are signed next year. This will also sidestep European Union competition rules that require shipbuilding orders between member states to be put out to tender. 
It is difficult to draw conclusions from these episodes, except perhaps the obvious: that Scotland and England will continue to work together after the referendum, whatever the result. Shipbuilding, like energy and banking, is organised on a UK basis. It is not only ties of sentiment that bind the two nations of the Union together. They remain essential to each other's economic survival and success.
Iain Macwhirter is political commentator on the Sunday Herald
This feature was first published in the December edition of Public Finance magazine