By John Thornton | 1 April 2012
Focusing spending on the front line is understandable in a time of scarce resources. But neglecting the information systems you need to assess policy costs and benefits can be a false economy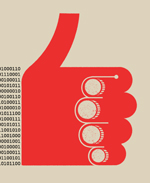 A lot of organisations are facing an investment dilemma. They have been through the pain of spending and staff cuts, and now they need to focus on business transformation and new ways of working.
The first part of the dilemma is that business transformation needs to start with good base data. If, for example, you are looking at how you might better support troubled and chaotic families, you will need data from a range of agencies. It might be the case, for example, that investing more in mental health support and in tackling substance abuse could substantially reduce the costs to the local community of youth offending, vandalism and care services. However, you are unlikely to have the data available to model these costs or to illustrate the resource implications and benefits for the various agencies involved.
The Post Office is currently exploring the possibility of providing supported digital services for individuals in their own local post offices. But it is unlikely to be able to make an accurate assessment of how much this would save local authorities in terms of reduced pressures on, say, benefits applications and care assessments. It is even less likely that the Post Office will be able to make a financial case for a contribution to its operating costs.
 If you look at your own organisation, can you model the impact on service quality and response times of spending, say, 5% more or 5% less on your customer services function?
When you look at a function or service do you understand and can you actively manage the relationship between 'resources consumed', 'activity' and 'outputs achieved'? Can you benchmark your processes and costs against those of other organisations?
In today's world we need really good management information to plan and model business transformation. We should be using evidence and metrics to underpin decision-making. Information should be used to stimulate, nurture and support creativity, innovation and change. Data mining, analytics and what-if scenarios should be used to model, forecast the future and minimise risk. The good news is that much of this data can now be collected and modelled relatively cheaply.
Instinct, flair and experimentation are important components in driving transformational change but they need to be underpinned by robust data. The level of analysis also needs to be proportionate to the levels of investment and risk.  Failure to model, scenario plan and challenge can lead to catastrophic projects.
One painful example is the failed plan to replace the 46 local fire and rescue centres across England with nine new regional control HQs – which resulted in none of the original objectives being achieved and £469m being wasted.
This brings me to the second part of the investment dilemma. A lot of organisations have been reviewing their plans and cutting back on 'non-essential' investments. Their priority is investing in improving the efficiency of frontline transactional services. Spending on systems and tools to improve management information and planning is seen as a luxury that cannot be afforded.
For example, some organisations have implemented new financial systems but cancelled the management information modules to reduce costs – and then found they were not able to reap the full benefits from their new systems. The danger is that many other organisations will plan and implement transformational projects using incomplete data with ill defined and poorly costed outcomes and benefits.
Do you have all of the data you need for planning and evidencing investments in transformational change? Are you investing in access to better information?
John Thornton is director of e-ssential Resources and an independent adviser and writer on business transformation, financial management and innovation