By Malcolm Prowle | 1 April 2012


David Cameron's attack on public services in Wales hit a raw nerve. For evidence is mounting that Welsh collaboration gets poorer results than English competition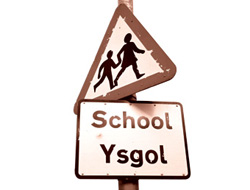 Hackles were raised in Welsh political circles recently when UK Prime Minister David Cameron criticised public services in Wales. Although the country has been spared some of the unworkable aspects of the Health & Social Care Bill, there can be no doubt that its public ­services are in a crisis. The ­political classes (in all the main parties) in Wales might not be prepared to acknowledge this but a cursory analysis of the current situation and future trends suggest it is a reality.
Let's start with school ­education and health, which account for more than 50% of Welsh Assembly ­Government spending.
Wales scores lowest among UK countries in terms of school students' skills and knowledge as they approach the end of compulsory education, according to the Programme for International Student Assessment. These statistics, produced by the Organisation for Economic Co-operation & Development, showed that in 2010 the UK as a whole slipped several places down the international league table. It now resides below most of our main economic competitors and Poland and Estonia. Within the UK, Wales was bottom of the pile, a ­situation Welsh Education Minister Leighton Andrews has admitted is unacceptable.
Then there are the findings of the education ­inspectorate Estyn. It ranks local authority education services on a four-point scale from 'unsatisfactory' to 'excellent', based on both current performance and capacity to improve. In recent years there have been no 'excellent' services, a high number of 'adequate' ones and quite a few 'unsatisfactory' ones.
In addition, the WAG's own schools banding system shows that only 13% of Welsh secondary schools are performing well and more than 25% of Welsh LEAs have no schools in the top band.
In terms of health services, there are strong concerns in a number of areas. A 2010 report by the Nuffield Trust suggested that the NHS in Wales spends more on health than England but has lower levels of productivity. Wales came off worse, particularly in relation to hospital doctor and nurse productivity. Another study by researchers from the London School of Economics showed that waiting times for hospital treatment were higher in Wales than in England.
As might be expected, all these studies have been c­hallenged in one way or another as being out of date, flawed or using incomplete data. But we cannot keep explaining away perceived differences in service standards between England and Wales in terms of ­statistical failure. Where there is smoke, there is ­probably fire.
Also, although these findings refer to the recent past, the overall situation is changing rapidly and for the worse. Among the problems stacking up are public spending cuts, unemployment and low economic growth, welfare changes and the ageing population.
Like the rest of the UK, Wales will be hit by sharp reductions in public spending. by both the WAG and UK government departments,  over the next four to six years. This contrasts with the upward growth of public expenditure over many previous decades.
At the same time, low economic growth and high unemployment is affecting Wales as well as the rest of the UK, creating higher demands for public services.
These pressures will be exacerbated by the changes to the welfare system being introduced by the UK government. They will have major implications for income levels in many parts of Wales and some ­studies­ ­suggest a tsunami of poverty is likely to occur.
Last but certainly not least are the health and social care costs of an ageing population, again a problem that Wales shares with the rest of the UK and indeed other developed countries. If Welsh public services are lagging now,  heaven help us when these other ­factors kick in over the next few years.
In England, various changes have been made in the way health and education services have been run over the past decade, including market testing and competition, a mixed economy of service provision, NHS foundation trusts, academy schools, the use of league tables and the Private Finance Initiative. Wales has generally eschewed these developments on the grounds that it is going to tread a distinctive path of service provision based on co-operation and collaboration rather than competition.
However, in practice, there are some serious problems with this model. For example, many local authorities are entering into partnerships with neighbouring authorities to provide specific services. While there is some obvious merit in such consortiums, this might be dissipated because the configuration varies according to a particular service. Thus a local authority might be in one consortium for education and another for social care. Apart from the obvious loss of co-ordination between services, such an approach leaves potentially dangerous gaps in the ­governance of those services.
The WAG claims that its approach to public services reform is better suited to the needs of Wales than the English model. But given the state of health and school education services in Wales, and after 13 years of a Welsh Assembly, surely it is now time to question whether it has achieved much and whether it is viable given the magnitude of the future challenges.
Steve Martin, professor of public policy and management, and his colleagues at Cardiff Business School said in 2007 that the argument that the Welsh model was better suited to Wales than the English model is not sustainable. Their analysis of statutory performance indicators covering a range of services showed that the Welsh approach had not led to significantly better performance in public services compared with that achieved in comparable areas of England. In many cases, services in Wales had performed less well and improved more slowly.
Wales must be careful of ­dismissing initiatives from England on the basis of political ideology or nationalistic pride and instead consider their effectiveness on the evidence available. For example, competition is not an English or even a Conservative approach, although it is often portrayed as such in Wales. Neither is it a panacea for public sector ills but it can be effective in the right circumstances.
Recent work by Zack Cooper, health economist at the Centre for Economic Performance at the London School of Economics, and his colleagues  suggest that competition between hospitals can improve quality, not reduce it, as is often suggested. Similarly, the LSE work on ­hospital waiting times suggested that the better results of the English NHS trusts were a direct consequence of the naming and shaming approach applied there.
With regard to academy schools, introduced in ­England by the previous Labour Government, the jury is still out on whether they are a success. However, case studies show some have led to huge improvements in educational performance. Perhaps this is a policy area to wait and see on but not to rule out on ideological grounds.
Collaboration and co-operation suggest a nice fluffy approach compared with the seeming harshness of competition – but the fear is that it is more to do with protecting the vested interests of providers of public services (as represented by trade unions and professional bodies) rather than improving the services delivered to the general public.
Consider the furious response of the National Union of Teachers Wales to the recent introduction of bandings for Welsh schools. The union statement said: 'Sadly today's publication confirms our worst fears. There are areas in Wales that have schools ranked in Band 1 with neighbouring schools placed in Band 5. We have to ask what is to stop Band 5 parents voting with their feet and changing schools based on these bandings. Clearly, this publication will create competition between schools, and naturally parents are going to look at the tables as a simplistic way of ­branding schools good or bad.'
To misquote Shakespeare – methinks they doth protest too much. Are we really suggesting that parents should be denied information about the quality of schools in their area (in case they make uncomfortable choices) rather than taking the necessary action to improve the poorer performing schools? Unfortunately, the actions needed to improve school performance might enrage NUT Wales even more.
Much of what Cameron said about Wales was unfair and, clearly, he was undertaking some political pugilism. However, this should not disguise the fact that there is an unfolding crisis in Welsh public services and radical action is urgently needed.
Malcolm Prowle is professor of business performance at Nottingham Business School and co-author of Public services and financial austerity: getting out of the hole. He was born and resides in South Wales
This article first appeared in the April edition of Public Finance