By Michael O'Higgins | 1 January 2012


Councils are detecting much more fraud but there's still plenty of places to hide, warns the Audit Commission's chair. Criminals are finding new ways of plundering public money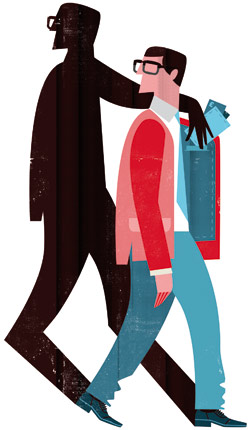 The Audit Commission has always believed there is safety in numbers. Numbers, audits, balance sheets, data matching – it's what we do. When the numbers don't add up, auditors know there is something worth looking into on the public's behalf.    
One part of this is detecting fraud, which the ­commission has been tracking for almost 20 years. Historically, fraudsters have viewed the public sector as an easy target, with rich pickings to be had at relatively little risk. Although councils are hitting back, they are still uncovering only the tip of the iceberg. The situation is also far from consistent across local government, with the level of fraud found varying considerably between neighbouring councils, as well as across regions.
This is an issue that the National Fraud Authority's new strategy, Fighting Fraud Locally, seeks to address. It is formulated around three main themes – ­acknowledgement, prevention, enforcement.
The starting point in this approach is for ­organisations, especially their senior management, to acknowledge they have a problem. This is not always easy, particularly if they have had not had any previous cases of fraud reported. They need to ask themselves whether this is because the actual level of fraudulent activity is low, their defences are good, or simply that they are not on the look-out for fraud. Unfortunately, the latter is the most likely.
Once organisations recognise they could have a ­problem and take steps to combat it, the rewards can be great. Fighting fraud is a cost-effective means of protecting frontline jobs and services. Last year, for example, councils detected 121,000 cases of fraud worth £185m –  37% more than the previous year's figure of £135m.
To put this in context, that money would fund around 700 libraries for a year, or the wages of up to 11,000 care workers. This successful fraud-busting reflects the continuing hard work, ­commitment and specialist skills of ­council investigators, skills that have been developed over many years.
Even so, fraud remains a major problem among the most dedicated councils. These figures are for detected fraud, which is only a small proportion of all fraudulent activity. Even the most successful authority would not claim to have detected all fraud committed against it. The National Fraud Authority estimates that local government fraud alone costs the public purse more than £2.1bn each year. That is why we at the Audit Commission think that more can, and must, be done.
We are not being alarmist. We ­encourage councils to consider the fraud risks and issues and learn from good practice. Our recent report, Protecting the public purse, helps by looking in some detail at the work of councils that have been tackling fraud and their findings. 
They have found, for example, that criminals, ­including some based outside the UK, are targeting councils' procurement from contractors and service suppliers. An emerging fraud is the misuse of details of major creditors gleaned from the transparency information that councils publish on their websites. Criminals use this to mislead and to redirect payments from public bodies. Last year, some £7m worth of the 'change of bank details' type of fraud was uncovered. But a further £20m of such attempted deception was prevented, thanks to growing awareness and some simple controls.
Other fraudsters target care payments to elderly and vulnerable people. But councils are on the case – the average detected value of such social care fraud has more than ­doubled in just one year. Local government is also ­uncovering scams ­involving  student council discounts.
But the single largest area of fraudulent loss in local government comes from housing tenancy cheats, who cost the public purse at least £900m a year. In 2008/09, councils recovered almost 1,000 properties from fraudsters. In 2009/10 the figure was almost 1,600, and last year about 1,800 properties. Three-quarters of those properties were recovered by London councils, yet London ­councils account for little more than a fifth of council housing stock in England.
We also found that over half of all non-London ­councils with housing stock recovered no properties at all that year. Yet this year many more have acknowledged there is a problem and are now ­reaping the rewards from tackling it. These include Kingston upon Hull (21 properties recovered), Wolverhampton (57 ­properties recovered) and Bristol (22 properties recovered).
Even those with modest resources have shown what can be done. Ashford Borough Council spent £10,000 on an initiative to tackle tenancy fraud. In the first six months, the council recovered eight homes from tenancy fraudsters, uncovered two Housing Benefit cheats, one single person discount fraud and one housing ­application fraud. Providers of social housing, especially outside London, need to show a much stronger ­commitment to tackling tenancy fraud.
Recession might be making matters worse. More than ever, opportunists and organised criminals will be seeking ways of misappropriating public funds. History shows us that, when times are hard, black markets thrive, people find ways to beat the system, and cheats find ways to prosper.
The commission's National Fraud Initiative has been playing a vital role helping councils and other public sector organisations to identify and weed out cheats. Since the first exercise in 1996, it has helped prevent over £800m being lost through fraud, error and overpayment. 
Like all good ideas, it is wonderfully simple at its root. The NFI is a data-matching exercise, a forensic cross-matching of numbers, names and addresses held by around 1,300 organisations, including councils, the police, hospitals and almost 100 private companies. The cross-matching might just show errors or anomalies, and is governed by scrupulous data ­protection, but the information it provides allows councils to investigate.
My message is that preventing and detecting fraud can make an important difference to local finances. The best councils have shown that large savings can be made. For example, one authority saved £300,000 for an outlay of only £40,000. The better fraud fighting teams in local government should, at the very least, be able to ­demonstrate the cost benefits of their work.
We are all the victims of fraud against councils. It is good to see councils making inroads, and improving detection rates in areas like council tax discounts. But they need to do more to tackle major areas of financial loss to the public purse, such as housing tenancy fraud. Cheats will exploit any system weaknesses. In these tough times, councils need to strengthen their anti-fraud defences to safeguard budgets, jobs and services.
Michael O'Higgins is chair of the Audit Commission. The commission's report,
Protecting the public purse 2011
, is available free on the commission's website. It includes details of how councils are detecting new and old types of fraud as well as information for smaller organisations, such as schools and parishes