01 August | By David Bentley
On the surface, the government's planned Community Right to Buy seems to be an admirable example of localism. But it runs the real risk of turning into nothing more than extra red tape for councils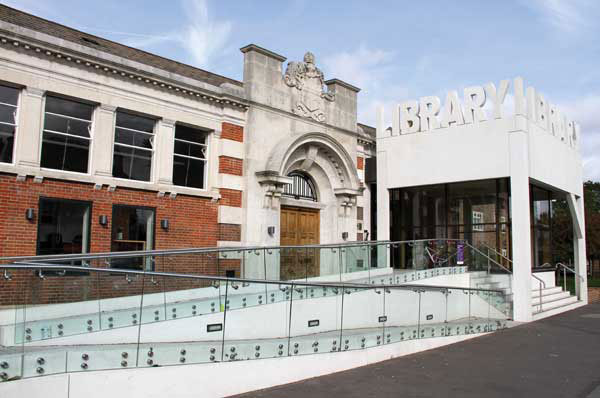 The draft Localism Bill outlined plans to introduce a 'Community Right to Buy' for assets that have a 'community value'. This would require councils to keep a list of such assets and oblige owners to go through a specific procedure before they could dispose of any of them.
A consultation document followed in February, setting out more detailed proposals. Responses to the consultation were required by May 3 and we are now eagerly awaiting the final outcome. 
This is all part of the government's emphasis on localism and aims to give communities new powers to help save local facilities threatened with closure. However, the term 'Community Right to Buy' is misleading. What the proposals really amount to is a 'Community Right to Bid'.
The CRtB provisions are relevant to England and Wales although the Welsh Assembly Government will be issuing a separate consultation document to develop its own approach. In England and Wales, the proposals do not go as far as the system already in place in Scotland, where the local community has the right of first refusal.
All local ­authorities will be affected except counties in two-tier regions. The definition of 'community value' has still not been detailed although initial proposals indicate that this will involve a combination of some direction from the secretary of state and local ­interpretation based on specific local issues.
For the purposes of the proposals, 'assets' refer to buildings and land, not services.
The list will not be confined to ­council buildings and land but will include all assets in the local authority's area that meet the definition. In other words, it will include all privately and publicly owned assets which are deemed to have a community value.
The consultation suggested that local authorities would develop the initial lists themselves, based on the assets they believe have community value. In addition, groups and individuals with a 'local connection' will be allowed to nominate additional assets in their area to be placed on the list. Each council would then assess these proposals to ascertain whether the nominated assets meet their criteria of community value and should be included on the list. If it decides otherwise, the rejected asset must be put on a separate list of 'Land nominated by unsuccessful community nominations'.
So what does all this mean in practice?
In some areas it might make little difference. Many local authorities are already examining their own asset use and actively working with local groups to transfer underused property to ­community or charitable organisations.
Gloucestershire County Council's 'Big Community Offer' is one example. The council is looking to transfer a number of libraries and community centres to interested groups. This initiative is echoed in many other local authorities around the UK, where there are constructive approaches and working relationships with community organisations.
However, this is not the case ­everywhere, which might be one of the reasons for this new requirement. Some authorities are reported to be ­frantically trying to dispose of buildings before the CRtB comes into effect.
But possibly the real difficulties will come from the land and property owned by other public bodies and the private sector.
The first problem is the lack of an exact definition of 'community value'. Whoever you talk to has a different opinion. Indeed it could be argued that the vast majority of public sector property has a community value of sorts. Add to this privately owned land and buildings that might  fall under this category and there could potentially be thousands of assets in a large local authority area that will need to be held on this new list. This is hardly going to cut councils' red tape.
But putting an asset on the list is just the start. Once on there, it can't be sold without going through a process that could take several months.
First, the owner must notify the local authority of their intention to sell. The local authority then informs the person who nominated the asset (if any) and publicises the sale to the community. If no community group expresses interest in the asset within six weeks, the owner would be able to sell to whoever they choose.
However, if a community group does express interest, an additional time period kicks in. This will depend on the results of the consultation, but is likely to be between six and 18 weeks, which could be extremely inconvenient for someone who wants a quick sale.
At its best, the process might have the desired outcome of highlighting opportunities for community ownership. But, at its worst, it could become a very expensive, bureaucratic nightmare.
A number of commentators have said that this is akin to using a sledgehammer to crack a nut. But it's not even that - we must remember that it's only a 'Community Right to Bid'. So even going through the process doesn't guarantee any particular outcome. It's more like having a set period in which to wave a sledgehammer at a nut with a small chance that you are ever going to hit it.
A final, but significant, concern is that local authorities will be responsible for paying compensation to private land owners for any real costs incurred when they are required to go through the CRtB process.
The consultation suggests that the level of compensation will be covered in monies provided to local government under the government's New Burdens Assessment. Local authorities, however, will clearly want some reassurance that these funds will adequately cover the potential costs of compensation payments, and there is no mention of associated legal or administration costs of handling such claims.
The government is making a big play of its intention to cut red tape: we have 'Barrier Busting' Civil Servants, a Single Data List and 'The Red Tape Challenge.' Is the Community Right to Buy just more red tape, and is it really going to have the desired effect?
The initiative could have great ­benefits for communities, but it also has the potential to become a process-led ­initiative that delivers very little and wastes a lot of time.
Local authorities should seriously look at how they can work more closely with the local community and charitable sectors to ensure the best use of their land and buildings. That should go for the wider public sector as well. They could even add something in to ensure that private land owners advertise property locally prior to sale.
But is this the best way to do it? As a minimum the name should be changed to the more appropriate Community Right to Bid. If not, trading standards would probably have a word or two to say.
At the time of writing, the Localism Bill was going through the Lords so the final details might change. Watch this space.
David Bentley is a chartered surveyor and head of asset management at CIPFA Property. A full briefing on the Community Right to Buy consultation document is available at www.cipfaproperty.net