Paul O'Brien | 1 August 2011
All the coalition talk might be about contracting out services but for many councils, the opposite is looking more attractive. Bringing services back in-house allows better control of costs and quality – and closer relationships with residents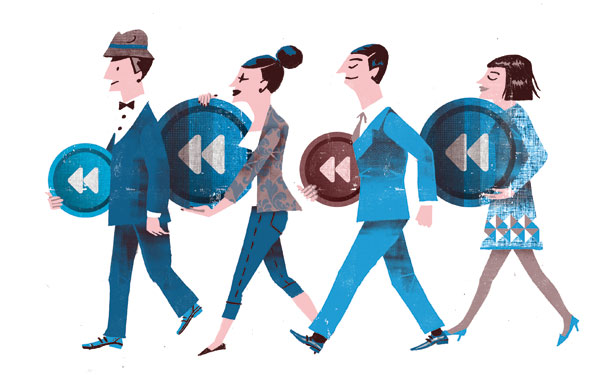 Budget cuts are forcing councils to take a long hard look at their service provision options. While some authorities are determined to hand as much as possible over to external contractors, others believe bringing services back in-house is more cost-effective in the long term.
The Association for Public Service Excellence first identified the insourcing trend in 2009. Local authorities then said they were doing this for pragmatic reasons, chiefly to improve quality of services and value for money. Now that councils are under severe financial pressure, that sense of pragmatism is clearly prevailing – the latest research shows that the trend is being stepped up in councils across the UK.
The case for insourcing has also ­gathered momentum in the most impartial of quarters. International accountancy firm Deloitte has reported that in the US, a fifth of all services contracted out to private companies have been brought back in-house. And President Obama hit the headlines when he questioned the wisdom of outsourcing so many government jobs in his country.
Around the same time, public sector insurer Zurich Municipal identified the financial, legal and reputational risks associated with external contracts and said councils were not sufficiently prepared to cope with the potential ramifications. Earlier this summer, a report by the ­Society of Information Technology Managers found that outsourcing information and communication technology services was usually more expensive than retaining them in-house. The report highlighted the 'hidden costs' of external provision, including built-in profit margins and the time spent managing and monitoring the contracts.
Meanwhile, as councils review the value for money of their outsourced services, many are deciding to bring them back in-house when the contracts expire. Essex County Council was one of the pioneers two years ago. It brought its ICT back in-house, saying it could provide a more effective service at a better price. Coventry City Council is doing the same with its ICT, in a move that allows it to centralise activity in a new department and introduce clear and effective governance arrangements. The council expects to save £5m a year.
The trend is not limited to ICT. ­Cumbria County Council brought a range of services back in-house two years ago at the end of a ten-year strategic partnership. The move is part of a programme to save £1.5m a year, which includes using business process re-engineering to provide more flexible, resident-focused services.
In west London, Ealing took back housing control from its arm's-length management organisation this April in a move supported by tenants. The council expects to save £5m over four years.
Some councils planning to ­outsource services are now having second thoughts. Suffolk County Council had intended to contract out almost all its services but abandoned the plan following public outcry, and its chief executive has departed. The London Borough of Barnet is carrying on with its programme to contract out an array of services but now faces a £1.5m bill following the collapse of one of its contractors, suggesting that outsourcing is not necessarily the easiest option in the long run.
In a survey carried out for Unison on insourcing in the current financial climate, 57% of respondents had either brought services back in-house, were in the process of doing so or were considering it. The report, Insourcing update: the value of returning local authority services in-house in an era of budget constraints, shows how the case for insourcing has grown stronger since our 2009 research.
Councils now see it as a means of finding efficiency savings in the face of mounting budgetary pressure. The scale of savings obviously relates to the scale of the function brought back in-house. At the lower end of the spectrum, 13% of respondents forecast savings of up to £25k per annum and at the top end 5% envisaged savings of up to £1m a year.
Improving service quality was another vital factor, cited by 44% of respondents. Other important reasons included the need for a more flexible service (32% of respondents); a wish to reduce contract management time and costs (27%); and user and client dissatisfaction (27%).
Some councils have used insourcing as an opportunity to introduce 'smarter' ways of working, integrate a range of in-house services and eliminate waste. In-house teams also allow a more direct connection between local residents and the authority, which can enhance accountability and customer involvement. So while the initial reason for going back in-house might be a need to cut costs and improve efficiency, there are a variety of knock-on benefits.
Paul O'Brien is chief executive of the Association for Public Service Excellence.
Insourcing update: the value of returning local authority services in-house in an era of budget constraint
s is available for download



Waste not, want not


Thurrock Council has saved some £2m a year by breaking down a large integrated municipal waste contract into lots and awarding the largest lot to the in-house team, following a rigorous tendering procedure.

An Audit Commission report had said that Thurrock needed to improve management of the contract. It recommended that the council consider new ways of procurement and suggested breaking up the service into individual lots. It also recommended putting together an in-house bid.

The council grouped the service into seven lots: collection, civic amenities, recycling, in-vessel composting, kitchen waste treatment, waste to energy and landfill disposal. Breaking the contract down enabled smaller regional players who would have been precluded from bidding for large-scale contracts to get involved and made the bidding process more competitive.

The in-house team won a £34.2m contract to operate waste and recycling collection and took over the service in June 2010. A total of 87 operational, supervisory and manual staff were transferred under Tupe (the Transfer of Undertakings regulations). As a service that is highly visible to the authority's 150,000 residents, the council wanted to be seen to be the lead. The service was badged with the slogan 'as easy as 123', the crew have a distinctive uniform and the vehicles have white and black council livery.

The in-house bid concentrated heavily on quality standards, and greater staff motivation has contributed to performance improvement. The council's recycling rate has risen from 38% to 50%. The quality of material collected is higher. With 50% of residual waste used for waste-to-energy purposes and 25% recycled in one form or another, only 25% is going to landfill, which means large savings on landfill tax. Overall, Thurrock has made some £2m a year savings through moving from high-cost to low-cost disposal.

Having the service provided in-house means it has the flexibility to change in response to new policies rather than having to renegotiate with a contractor. Elected members have decided to leave the waste collection service as it is, despite financial pressures, because they see it is such a major frontline service that the public in Thurrock closely identifies with.