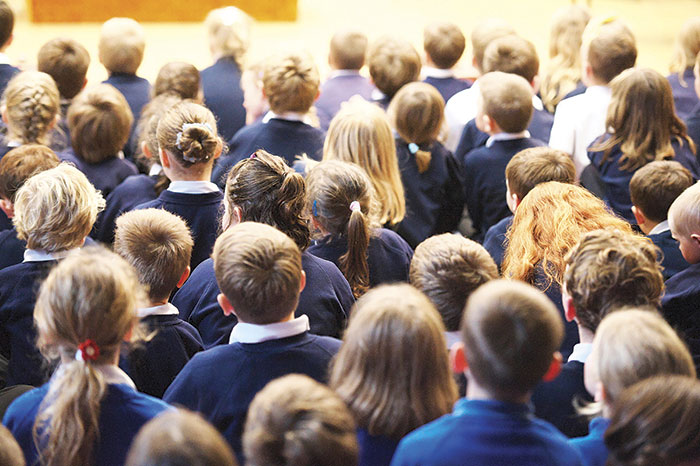 Schools funding was the only element to be set for the next three years – with all other departments being given just one year of certainty.
The chancellor revealed the schools budget will increase by £2.6bn in 2020-21, £4.8bn in 2021-22 and £7.1bn in 2022-23 compared to this year.
Javid said during his statement today that there are "broader tests" than gross domestic product that matter to the government.
"Are children growing up to be better off than their parents?" he asked. "Do hard work and talent matter more than where you were born? A good school and inspirational teachers are the most effective engines for social mobility there is."
Per-pupil funding for schools will rise at least in line with inflation, to minimum levels of £3,750 and £5,000 for primary and secondary schools respectively in 2020- 21, with primary funding increasing to £4,000 per pupil the following year, the chancellor said.
More than £700m will also be given to schools to support children with special educational needs.
Separate to this, schools will be given £1.5bn each year to cover the increased cost of employer pension contributions, and teacher starting salaries will be increased to £30,000 by 2022-23 "to attract the most talented graduates".
Delivering the Spending Round, Javid paid tribute to the further education sector, which he said had "for too long… been a forgotten sector", and credited his own time at college for "transforming his life".
He announced a £400m increase in funding for 16-19 year olds next year, with the base rate increasing to £4,188 – faster growth than core school funding.
However, shadow chancellor John McDonnell blasted Javid's speech as a "compendium of meaningless platitudes". He said the Department for Education budget had been cut by almost £10bn in real terms since 2010, and that head teachers "will still be sending out begging letters" to parents to pay for school equipment.
McDonnell said the Local Government Association's estimate of a £1.2bn funding gap for special educational needs funding meant that a £700m boost would mean "children will still be left vulnerable and in need" – although LGA chairman James Jamieson said he was "pleased" the government had provided "desperately needed new money".
On further education, McDonnell asked Javid whether he thought the sector would be grateful for a one-off £400m after suffering £3.3bn of cuts since 2010.
Joint general secretary of the National Education Union Kevin Courtney said: "The sums announced today will not reverse all the cuts made to date. We have seen class sizes rise, teaching assistants sacked and teachers having to scrape together resources just to get by.
"A generation of pupils have missed the education they should have received because of austerity. Nothing in today's spending review will compensate them for this loss."