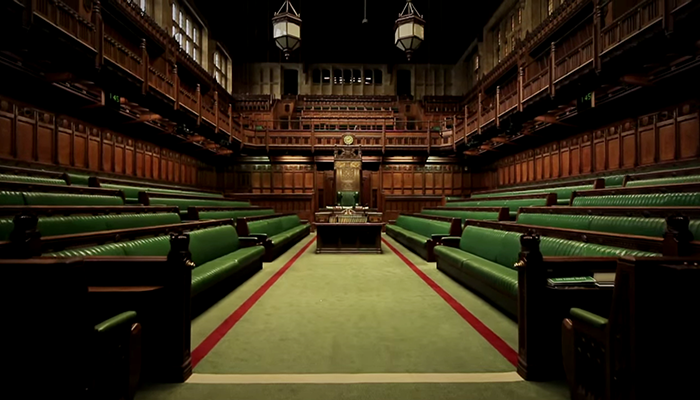 CIPFA chief executive raised these concerns after the Queen approved Boris Johnson's request to allow parliament to be prorogued from Monday September 9 – just a week after it returns on September 3.
The government plans for the suspension to last until 14 October – just over two weeks before the Brexit deadline - when it intends to outline what Johnson calls an "exciting agenda" in a Queen's Speech.
Parliament is usually prorogued before a Queen's speech but it is usually a much shorter time than five weeks – between 2010 and 2017, the average prorogation has been eight days long, according to the House of Commons Library.
The Treasury confirmed late yesterday the Spending Round will be held on September 4. When announcing the Spending Round earlier this month the government did not give a fixed date. It will only cover one year – Spending Reviews usually cover four years – and pushes a multi-year funding announcement into 2020.
Whiteman said the Spending Round will "never address the structural funding challenges facing the NHS, social care, education and local government".
"Long-term, joined-up thinking is needed to alleviate deteriorating performance and the fiscal pressures currently faced by many areas of the public sector," he explained.
Whiteman added: "Today's announcement on the prorogation of parliament demonstrates that important domestic agendas will continue to be on hold. It also severely restricts the time MPs have available to carry out their important scrutiny functions."
CIPFA chief executive urged the chancellor "to consider specific funds for areas likely to experience substantial and immediate impact as a result of no-deal" as, Whiteman said, leaving the UK leaving the EU without a trade agreement was now "more likely by the day".
In a letter to MPs today, Johnson said he planned to "bring forward a bold and ambitious domestic legislative agenda for the renewal of the country after Brexit". He said parliamentary business in the current session – more than 340 days - "has been sparse" and "this cannot continue".
The Treasury said that the one-year Spending Round will deliver on the prime minister's priorities including health, schools and police, while still meeting existing fiscal rules around borrowing.
Director of the Institute for Fiscal Studies Paul Johnson said on Twitter that funding for services like local government, further education and justice were needed as well.
— Paul Johnson (@PJTheEconomist) August 28, 2019
Former chancellor Philip Hammond described prorogation on Twitter as a "constitutional outrage" and "profoundly undemocratic".
It would be a constitutional outrage if Parliament were prevented from holding the government to account at a time of national crisis. Profoundly undemocratic.

— Philip Hammond (@PhilipHammondUK) August 28, 2019
Jeremy Corbyn called prorogation "an outrage and a threat to our democracy" while Liberal Democrat leader Jo Swinson said Johnson's government showed it is willing to "remove the voice of the people".
Both requested a meeting with The Queen to speak to her about Johnson's move. But the meetings did not happen and Her Majesty accepted Johnson's request this afternoon.