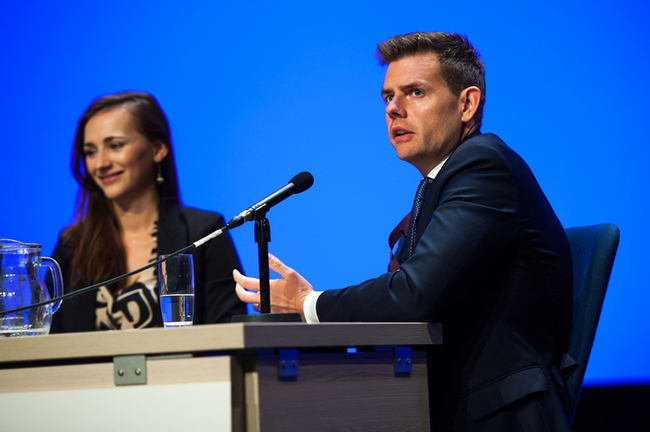 Picture credit: Rafael Bastos
Increasing poverty, pressure on public services and regional wealth disparity are born out of an economic model that works in the interests of a few people, Grace Blakeley has told the Public Finance Live event today.
Blakeley, economics commentator for the New Statesman publication, said: "We have seen widespread discontent with an economic model that works in the interest of a select few."
"It has not been working for a very long time - the model is now broken," she told delegates in Birmingham.
She added: "Poverty has gone through the roof and public services are creaking at the seams," and claimed that people are beginning to question the current economic model.
"The question of: 'does the government work in my interest' is becoming more and more prevalent," she said.
Blakeley said the UK was the most regionally unequal country in Europe and highlighted that wages have been stagnate in the nation for the past decade - the longest period of stagnation since the Napoleonic wars.
She suggested that a model of 'democratic socialism', which advocates political democracy alongside a socially owned economy, could counter the current public attitude towards the economy and politics.
Matthew Goodwin, professor of politics at the University of Kent and senior visiting fellow at Chatham House, also claimed there was more support for a new economic strategy in Britain.
"Corbynomics has some wide spread support," he argued, and predicted that Jeremy Corbyn could be prime minister if a general election was held soon. He said his evidence for this was that political leaders of all parties were currently unpopular.
"I think it is unlikely that stable, predictable politics will be coming back any time soon," he added.