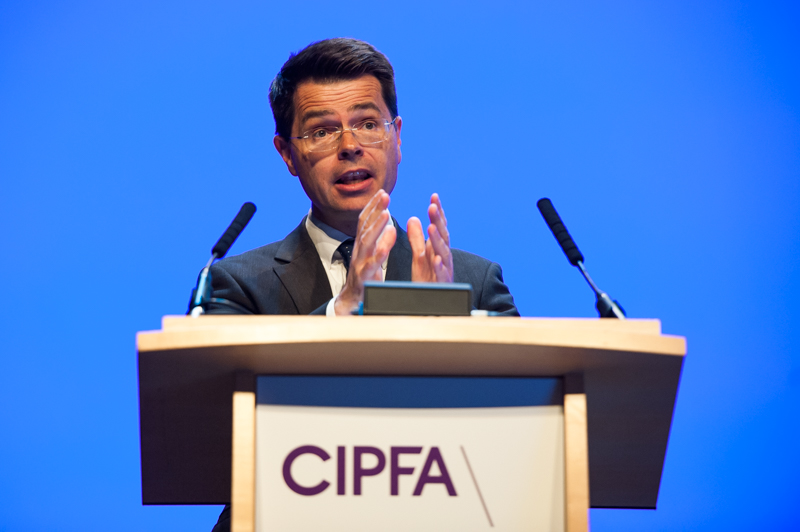 He told delegates at Public Finance Live the independent review will be headed up by Sir Tony Redmond, a former CIPFA president.
The government was "working towards improving its approach to local government oversight and support", Brokenshire promised.
"A robust local audit system is absolutely pivotal to work on oversight, not just because it reinforces confidence in financial reporting but because it reinforces service delivery and, ultimately, our faith in local democracy," he said.
"There are potentially far-reaching consequences when audits aren't carried out properly and fail to detect significant problems."
The review will look at the quality of local authority audits and whether they are highlighting when an organisation is in financial trouble early enough.
It will also look at whether the public has lost faith in auditors and whether the current audit arrangements for councils are still "fit for purpose".
On the appointment of Redmond, CIPFA chief executive Rob Whiteman said: "Tony Redmond is uniquely placed to lead this vital review, which will be critical for determining future regulatory requirements.
"Local audit is crucial in providing assurance and accountability to the public, while helping to prevent financial and governance failure."
He added: "This work will allow us to identify what is needed to make local audit as robust as possible, and how the audit function can meet the assurance needs, both now and in the future, of the sector as a whole."
In the question and answer session following his speech, Brokenshire said he was not looking to bring back the Audit Commission, which appointed auditors to local bodies and was abolished in 2015. Auditing of local authorities was then taken over by the private, voluntary and not-for-profit sectors.
He explained he was "open minded", but believed the Audit Commission was "of its time".
Local authorities in England are responsible for 22% of total UK public sector expenditure so their accounts "must be of the highest level of transparency and quality", the Ministry of Housing, Local Government and Communities said today. The review will also look at how local authorities publish their annual accounts and if the financial reporting system is robust enough.
Redmond, who has also been a local authority treasurer and chief executive, is expected to report to the communities secretary with his initial recommendations in December 2019, with a final report published in March 2020. Redmond has also worked as a local government boundary commissioner and held the post of local government ombudsman.
Brokenshire also suggested this morning that a priority for the new prime minister, to be announced on the 23 July, would be the Spending Review.
He told delegates: "I will continue to make a powerful case… to see that local government gets the support it needs and gets as much certainty as possible."
New CIPFA president Carolyn Williamson presented Brokenshire with an honorary membership of the institute. The communities secretary's father was also a CIPFA member, who initially worked in local government and later at the Audit Commission.