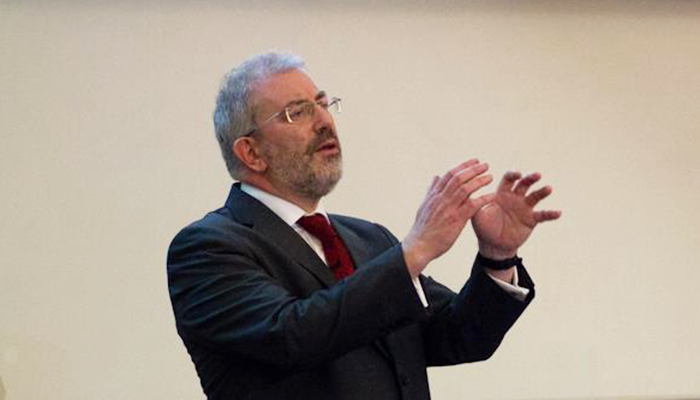 At a time when local authorities are under increasing pressure, central government is not properly considering issues such as the growing demand on social services, Kerslake told a conference of councillors.
Speaking at CIPFA's inaugural councillor conference in Parliament on Thursday last week, the cross-bench peer told delegates that the strain on local government finance has been "shamefully not recognised by much of central government".
The former permanent secretary for the Department for Communities and Local Government highlighted the need to support local government and not let its problems be buried by the Brexit debate.
He stressed the importance of local government and said: "Most people couldn't get by in life without the services local government provide".
But Kerslake added: "Brexit dominates the political environment which we work in, and one of the consequences of that is that big issues - like social care - have been submerged by the Brexit debate.
"It is really hard to break beyond the Brexit debate."
The peer said that all government departments were setting aside "enormous" portions of their budgets to prepare for Brexit, and that leaving the EU is taking up a significant amount of "thinking time at the top of government".
Kerslake noted that local government had coped "brilliantly" in the face of reduced funding from central government.
But he warned that the government cannot expect to "re-run the record" and suggested that if funding is not found within the next two years "local government as a whole will be in an unsustainable position."
Mike O'Donnell, associate director of local government at CIPFA, also applauded the sector's resilience in the face of cuts- 49.1% of funding since 2010-11, but added that discretionary services were suffering as a result.
He said: "Discretionary spending has been squeezed inexorably to make way for social care spending."
He added: "From my point of view, the social care green paper needs to bring more money into the system and not just be about making do with what we have got."
After the government delayed the release of its social care green paper, the Local Government Association published its own proposals, which included a tax premium for over 40s to fund social care.
The social care green paper is expected to be published alongside the NHS 10-year plan this autumn.