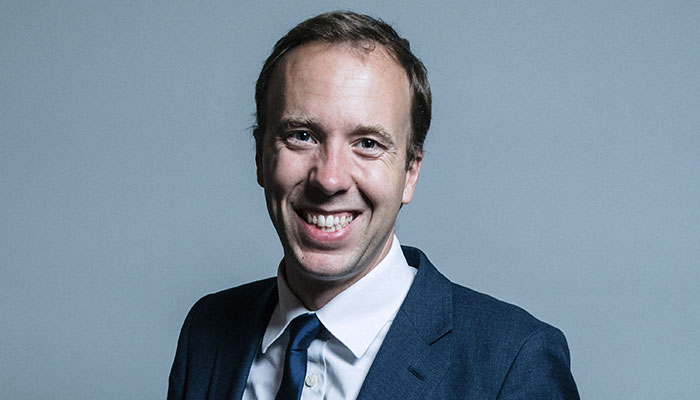 In a letter to health and care providers, health and social care secretary Matt Hancock said his department had "stepped up" its planning for a no deal scenario and would guarantee an extra six weeks worth of supplies of medicines by 29 March 2019.
"Hospitals, GPs and community pharmacies throughout the UK do not need to take any steps to stockpile additional medicines, beyond their business as usual stock levels," Hancock's letter stated.
"There is also no need for clinicians to write longer NHS prescriptions. Local stockpiling is not necessary."
Under the scheme announced today, Hancock said it would be down to pharmaceutical companies to ensure they have an additional six weeks supply of medicines on top of normal stock levels.
The scheme also includes separate arrangements for the air transport of medicines with short shelf lives such as radioisotopes.
Hancock encouraged clinicians to reassure patients that sufficient supplies of would be in place from the moment the UK leaves the EU.
"Patients will not need to and should not seek to store additional medicines at home," he said.
The letter also touched on migration from the EU that the government "recognises the valuable contribution that EU citizens make to the UK, including those in the health and care system".
Hancock reiterated that doctors and nurses were now exempt from the cap on skilled worker visas, meaning there would be no restriction on the number who can be employed through the Tier 2 route.
Niall Dickson, co-chair of the Brexit Health Alliance, said Hancock's letter was only a "first step" towards the "categorical assurances" needed on medicine supply in the event of no deal.
"The NHS will now want to see more comprehensive operational advice on issues such as the stockpiling of medicines and equipment, medical research and public health, in time for them to take robust action locally well before the UK leaves the EU," he said.
Dickson added that, with time to prepare and the right national support, the health service could deal with the challenge posed by Brexit.
"Of course the real prize must be no disruption in supply to or from the UK - it may be acceptable to argue about delays to some consumer products at the border - it cannot be acceptable when patients lives are put at risk. We cannot afford to get this wrong," he said.
In a separate letter to the pharmaceutical industry, Hancock confirmed that in a no deal Brexit scenario the UK would continue to accept medical products that had been batch tested in accordance with EU rules.
"This means there will be no requirement for any further manufacturer led batch testing and release of medicines in the UK," he wrote.
Responding to this guidance, Mike Thompson, chief executive of the Association of the British Pharmaceutical Industry, said the agreement to recognise and license medicines and vaccines used in the EU was an important step towards protecting patients.
"We urge the EU Commission to do the same," he said.
"We need to be clear that a no deal scenario is not in the interest of patients. Both sides must rapidly agree the terms of the UK's withdrawal and a future relationship based on cooperation to protect public health, control infectious diseases and manage medicine safety."
In additional to the technical note on batch testing, a further five were released covering: life sciences IT system; life sciences; tobacco-related products; organs, tissues, cells; and blood safety and quality standards.