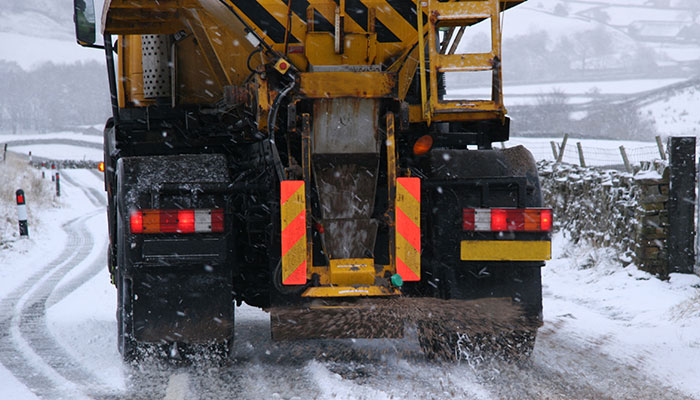 Warnings of school closures have been issued from Highland to Jersey, while numerous councils told residents that refuse and recycling collections would be rescheduled.
Essex County Council, for example, warned: "Please do not attempt to visit a recycling centre. Recycling centres may be closed at short notice. Some bin collections are suspended."
Neath Port Talbot County Borough Council closed all schools on 1 March as bad weather moved west.
Canterbury City Council said it had activated a 'severe weather emergency protocol' under which it worked with local charities to offer rough sleepers bed and breakfast accommodation or temporary housing.
The Local Government Association said councils would encourage people to check on the welfare of elderly or vulnerable neighbours, and send staff to assist those affected.
Clearing roads was the most daunting task for top tier councils, which are sensitive to criticism about failures to grit blocked roads after salt stocks ran out in severe winters in the early 2010s.
The LGA said this year highways departments had some 1.5m tonnes of salt stockpiled and gritters would be used promptly.
LGA transport spokesman Martin Tett said: "Gritters will be out treating thousands of miles of council roads as the big chill bites and councils will be keeping people up-to-date about weather forecasts, road conditions and gritting activity."
Highways England is responsible for gritting trunk roads and motorways. Last November it said it had 280,000 tonnes of salt stockpiled.
Motoring organisation the RAC Foundation said it had calculated that councils had 4,000 gritting vehicles, many fitted with snow ploughs,
Director Steve Gooding said: "Many lessons have been learned by highway managers since the appalling winters of 2009-10 and 2010-11 caught them on the hop.
"Even with the scale of the gritting fleet poised for deployment it would be unrealistic to expect every road to be kept clear of snow and ice at all times."