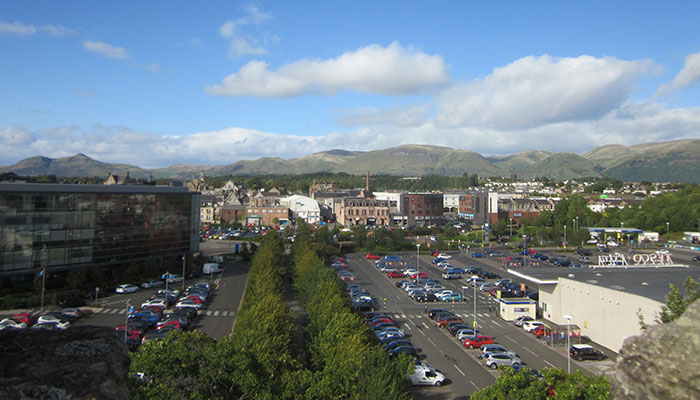 Describing the council's difficulties as "acute", the local government spending watchdog said Clackmannanshire had to find savings of £29m over the next three years out of an annual budget of £118m.
Although the council had made significant savings in recent years, it had failed to bring about the transformational changes needed to secure its position. To date, it had relied on reserves to balance its budget, but these would run out in the next two to three years if depletion continued at the current rate.
As well as longstanding financial pressures, Clackmannanshire has had to deal with the sudden termination of an ambitious project to share education and social work services with neighbouring Stirling Council.
The commission said strong political leadership was now essential in the wake of previous instability. It also urged the council to bring in external assistance to support improvement.
Accounts Commission chair Graham Sharp described the report as "a wake-up call" for the council, which is the smallest in mainland Scotland.
"Councillors and officers in Clackmannanshire urgently need to work together to make the fundamental changes required to address its financial position, so that it can continue to deliver the key services people depend on," he said.
"This means taking difficult decisions it has put off in the past. But not taking them now is not an option and will only make things worse in the longer term."
Council leader Les Sharp said Clackmannanshire faced "unprecedented financial challenges" but would take a collaborative approach to tackling them.
"Members and officers will continue our focus on working together to ensure we deliver the best services we can for the community of Clackmannanshire," he said.
"We are confident that we can address the challenges highlighted in this report, many of which are common to all councils in Scotland."
A further report on the council's progress has been ordered for June 2019, or earlier if required.