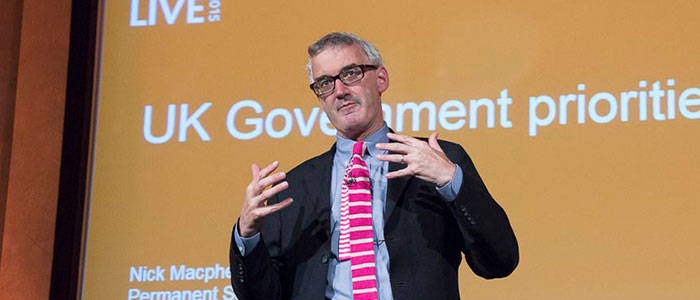 Macpherson replaced Sir Gus O'Donnell as the most senior civil servant in the department in August 2005 after holding various roles since joining the Treasury in 1985. These included acting as principal private secretary to chancellors Kenneth Clarke and subsequently Gordon Brown.
Announcing his decision, Macpherson said that, with the fiscal strategy for this Parliament set by the government's Spending Review, now was the right time to stand aside.
"It has been a privilege to lead the Treasury through an extraordinary period," he stated.
"But after 31 years in the department, and having worked on 33 Budgets and 20 Spending Reviews, it is time to do something else while I still can."
Cabinet secretary Sir Jeremy Heywood said Macpherson had provided robust advice to successive governments, "without fear or favour", on difficult and important issues faced by the country.
"As permanent secretary for the last ten years Nick has provided tremendous leadership to the Treasury, with his consistency, strength and insight helping to guide the institution through some of the most significant challenges in its history," Heywood said.
Chancellor George Osborne paid tribute to Macpherson as one of the outstanding public servants of his generation.
"He has been at the helm of the Treasury during the most difficult decade of modern economic policy making and his advice to me has always been intelligent, candid and discreet," Osborne said.
The process for selecting Macpherson's successor will be announced in due course, with the recruitment to be overseen by Heywood. The aim is have the new appointee in post by 1 April.
Did you enjoy this article?
to receive daily news from Public Finance to your inbox