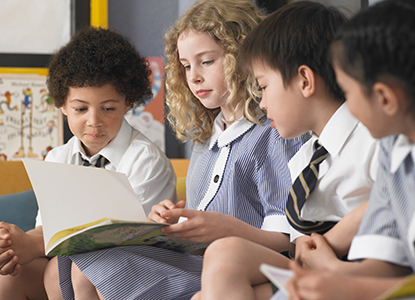 In an election briefing note focusing on changes in schools spending in England over time, the IFS said schools face real terms cuts per pupil between 2014/15 and 2019/20.
Schools face significant cost pressures from rising pupil numbers over the next parliament, the IFS said.
Examining the pledges made by the three main parties – Conservative, Labour and Liberal Democrats – the IFS said they all suggested real-term cuts to school spending per head of 7% by 2020. But the size of the cut increases to 9% if rises in National Insurance and pension contributions are accounted for and to 12% if the likely growth in public sector earning is factored in.
Luke Sibieta, IFS programme director and author of the report, said school spending in England had been one of the most protected areas of public spending under the coalition government, but was likely to be squeezed harder in the next parliament. He said Labour and the Liberal Democrats pledged to protect the 3–19 education budget in real terms, though neither party had said how this would be split across different parts of the budget.
Meanwhile, the Conservatives have committed to protecting school spending per pupil in cash terms.
The IFS said: 'Pupil numbers are expected to grow by 7% between January 2016 and January 2020, whilst economy-wide inflation between 2015/16 and 2019/20 is currently forecast to be 7.7%. As a result, the overall level of school spending could grow by similar amounts under the different proposals. However, if only just met, all these proposals imply real-terms cuts in spending per pupil.'
In a separate report, published today, the Reform think-tank said schools should be encouraged to join a large chain of around 30 schools or more, allowing them to invest more in better teaching across their schools.
Its Education in chains report called on government to give capable chains their share if the £4.6bn budgeted capital expenditure for 2015/16 as an incentive for schools to join together.
The report warned that too many schools suffered from poor governance and professional development and school chains could address this by investing in a strong 'corporate centre', harnessing greater expertise in teaching and leadership.
At present, 84% of academies are either standalone schools or belong to a group of 10 schools or fewer. Only 7% are in a group of over 30.
Amy Finch, education lead at Reform, said: 'This research suggests school groups can play a vital role in redirecting resources to deliver better teaching. Recent high-profile failures should not obscure the contribution that well-governed chains can make.'