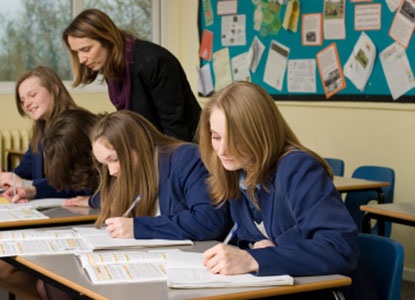 At a roundtable hosted by CIPFA in London on March 10, Sir Rod Aldridge, chair of the Aldridge Foundation, which sponsors seven academies, two university technical colleges and two studio schools, said free schools could draw pupils and funding away from nearby academies. As a result, publicly funded school turnaround schemes would not have the time needed to work.
'If you take over an under-performing school, generally speaking, it's not full, and it's not full because there's an historic reputation around it and results have been poor,' Aldridge said.
'So the school is not full, you have a deficit, staffing levels have been allowed to get to a level that they shouldn't be at, and you're trying to transform the senior leadership team. It's going to take probably three to four years to get through such a change programme which needs supporting, rather than being left to struggle.'
He highlighted an example where a free school opened near to one of his academies, resulting in 40 pupils moving to the new institution – effectively putting both at risk.
'This is therefore not only about having the right financial management in the school, it is more about poor visibility around decisions that are taken at a point when you're going through a really fragile transformation of a community asset that you have agreed to take over long-term responsibility for. This needs time to implement effective sustainable change rather than facing short-term increased competition.'
His comments come after David Cameron said a future Conservative government would open 500 more free schools on top of the 255 already opened.
Aldridge, the founder of Capita, said: 'Above all, we should constantly remind ourselves that it is all about the long-term best interest of a child's education since they have only one chance at getting this right and it is therefore above politics.'
Another senior figure in the sector, who asked not to be named, said the lack of a national strategy for free schools was an issue.
'It does seem pointless to put free schools into areas where there is no shortage of school places and to place them right on the doorstep of a struggling academy that you've just handed over to a sponsor who has the wherewithal to transform that school.
'What we desperately need is some sort of evidence of strategic intent coming from the Department for Education.'