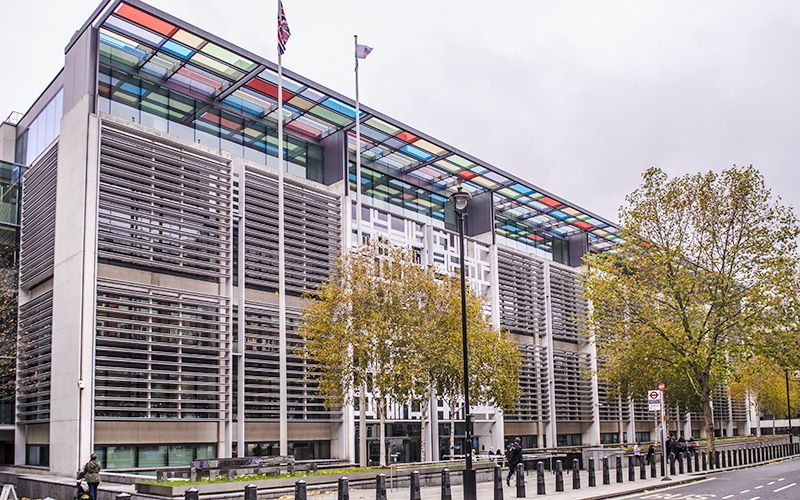 The frenzy in Westminster and the media over the High Court's ruling on Rwanda deportations will die down. But the reality is that the problems linked to asylum will remain with local government and other organisations navigating a fragmented and under-resourced system.
That was the straightforward message from delegates at PF Live this week. They revealed that not only will all of the problems linked to asylum get worse but that the knock-on effects will impact on other problems in the areas – not least housing.
The message from senior officials working at the frontline was that the government needs to come clean and accept it has a long-term issue that the Home Office cannot solve.
Just a few streets away from the conference centre in Marsham Street, a Home Office civil servant revealed they had come to the same view.
Speaking on condition of anonymity, the official told PF that the department has a limited number of levers it can use. It has oversight of asylum and immigration because of its responsibility for the Borders Agency. But it has no real influence over the policy areas that will solve the crisis.
They said: "Few people understand what we really do. We're supposed to be a legislation department, dealing with the law and its enforcement. But the reality is very different. We're constantly working with agencies and other departments, local authorities and even charities. We bring organisations together to get things done that land with us – but the real cause is often somewhere else."
PF Live got full disclosure at a packed break-out session on what is happening in 'somewhere else'.
One of the 12 strategic migration partnerships revealed just how complex the problem is – and how unlikely it is that the prime minister will meet his pledge to deal with it.
Demand includes adults seeking asylum from countries such as Syria, unaccompanied children, Hong Kong nationals with the right to live in the UK plus refugees from Ukraine.
And waiting in Pakistan are 6,000 people who are entitled to come to the UK.
There's a grant from the Department for Levelling Up, Housing and Communities and the Home Office for local authorities. But it doesn't address the knock-on issues.
Temporary housing demand for people waiting for asylum decisions is undermining the social housing 'market' and adding to budget burdens.
The reality is that it's not a small boats crisis but a housing crisis – and it will only get worse.
Thanet, a district, revealed its now spending nearly 20% of its budget on housing. Most of it is going on hotel costs.
There are, according to official figures, 58,000 temporary households in the capital.
It's not just a London problem: Greater Manchester mayor Andy Burnham revealed this week he has responsibility for 5,000 temporary households.
But PF Live also heard there are other demands on services like education and health.
Burnham claimed 10,000 children are affected in his area – and 100,000 children in London are effectively homeless.
The PF Live room heard the current situation is just storing up bigger problems later on: expensive interventions that have a limited chance of working.
And as one delegate pointed out: "We're doing this at a time when every industry is short of people."
So what's to be done? Delegates called for a return of national strategies on homelessness. They want the financial pressures on housing associations started in the Osbourne era to be tackled. And better communication from Whitehall.
They warned short-term funding is pointless when they are dealing with asylum claims that will take years before ending in settlement.
Burnham wants an end to the housing benefit freeze and an end of right to buy to reduce pressure in the market.
Earlier this week, Prince William pledged to make ending homelessness his top priority. He put up £3m, which everyone at the event welcomed.
There are other pressing issues too. Leaders have warned community cohesion is at risk in the areas affected as local neighbourhoods are being targeted by far-right groups.
Roy Millard, head of partnership at South East Strategic Partnership for Migration, wants the discussion to start at the top and engage all of the levels of government impacted.
"There must be a bigger conversation on what a truly place-based approach to migration would be," he said.
The event also heard calls for the national media to take the issues of housing and immigration seriously.
The civil servant at the Home Office also wants some grown-up discourse, arguing the department's officials are more than capable but are dealing with issues that are out of their hands – including the global factors driving the numbers.
"There are some brilliant minds in the building working on often very complex things. Don't get me wrong, a lot of it has high stakes – they're deadly serious because there are risks to human life involved on some of the issues. They are a world away from the media's portrayal of a civil servant. If we had that understanding out there, it would be a start."