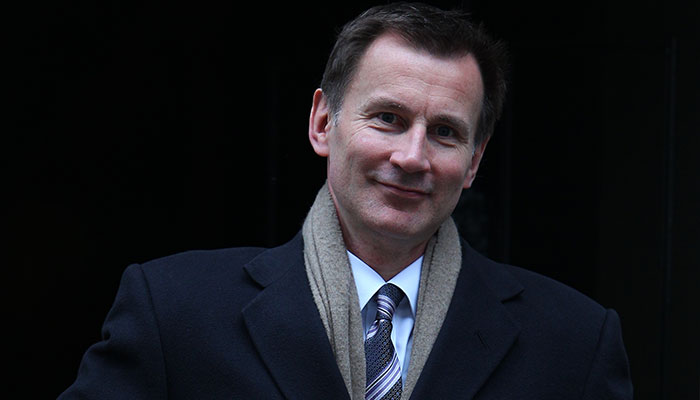 Last November the fiscal statement was brutal. It had to be.
The government had lost control completely after the infamous mini budget brought to us by the prime minister the Conservative faithful had voted for. The key thing was to regain some sort of stability.
So away went many of the Liz Truss tax cuts and in came some fairly tough language and spending decisions.
Some of this worked, and things did stabilise a bit – although interest rates have continued to rise, inflation has not yet subsided and public sector strikes are all around us, if starting to ebb away.
Meanwhile various external things went a bit better.
In particular, while the Ukraine war has not ended, gas prices are much lower than we feared.
A pretty big boost to the public finances reported recently also clearly gave more room for action than had been anticipated.
Hunt however faced calls from backbenchers for tax cuts – or at least some sign of them coming.
They also do not like the corporation tax rise. He has had military types screaming for much more – and sustained – funding, a plea to sort the strikes, and many asking him to face up to the now visible crumbling of our health, education and criminal justice systems.
So how did he do?
He was helped a bit by better growth forecasts from the OBR, with those for 2023 (-0.2%) and 2024 (1.8%) being uplifts on the November forecasts even if they are pretty low by historical or international standards (and were made before the international financial markets started to tremble with fear of potential aftershocks from the demise of the Silicon Valley Bank).
But while more optimistic in the short term, the OBR was pretty gloomy about the longer term. In particular, they do not see growth really bouncing back as we are used to, with the forecasts for 2025, 2026 and 2027 now being lower than those they made in November.
That is one reason that while Hunt meets his (very loose) fiscal target of having debt as a share of GDP falling in the fifth year, it only just does it and is still around 95%.
It also explains why, far from cutting tax as many of his backbenchers wished for, he did nothing to counter the ongoing freezing of tax and NICs thresholds, and the OBR shows tax as a share of GDP still heading for record levels.
To try to parry the Tory worries about corporation tax going up, and to do something to try and boost the UK's woeful business investment record, Hunt brought in some generous investment allowances.
While welcome, the OBR does not see this is leading to higher business investment at the end of the period, partly because it is only temporary (for three years) which means it is likely to just bring forward investment rather than raise the average level over time.
But there was action on getting more people into work, trying to tackle the huge rise in inactivity since the onset of the Covid-19 pandemic.
One can be cynical that some of the childcare moves were motivated by a desire to steal Labour's clothes. But most of the measures look like they make sense and push in the right direction.
These include making a start in tackling the crazily high cost of childcare in the UK – although their impact will depend on the ability of the childcare sector supply side to respond fast to increased demand.
There were also new support and incentives to get the older workers back from economic inactivity, which may help a bit – although once again the old seem to get tax breaks while the young get relatively little.
The announcement of a review of disability benefits is also very welcome, although it is an area very hard to get right in all aspects.
Less welcome – and not well supported by good academic evidence – are moves to step up conditionality for some benefits.
Surprisingly there was not even a mention of public sector pay, and no more money for public spending except for defence (perhaps this is being saved for the Autumn Statement).
There were lots of bits and pieces to attract the eye of the voters – from the expensive (more energy support, freezing fuel duty once again), to the slightly gimmicky, such as cuts in tax on draft beer.
Then there were some devo deals, a dozen investment zones (now, it seems, more targeted at high-tech and less at deprivation) and many small-ish slugs of money here and there, with the chancellor often mentioning the Red Wall MPs who had apparently lobbied him for these changes.
New initiatives around AI, carbon capture and storage and nuclear will have got the juices of some going.
Will all this calm Tory nerves? Maybe, but in a key passage the OBR say: "Real household disposable income per person – a measure of real living standards – is expected to fall by a cumulative 5.7% over the two financial years 2022-23 and 2023-24… the largest two-year fall since records began in 1956-57. …This means that real living standards are still 0.4% lower than their pre-pandemic levels in 2027-28".
Not an easy sell on the doorstep.