By Richard Johnstone | 19 April 2013
The success of the 2012 London Olympics offers 'great potential' to improve the management of public projects across government, MPs said today.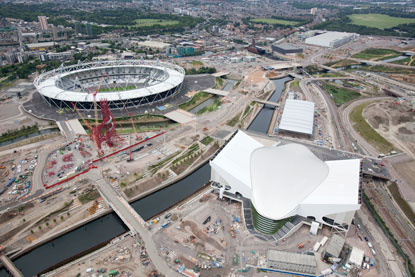 In its Post-Games review, the Public Accounts Committee urged ministers to ensure lessons were learned and shared. The event had demonstrated that it was 'possible for government departments to work together and with other bodies effectively to deliver complex programmes', the PAC said.
Among the factors the committee singled out as contributing to the success were detailed planning, continuity of senior staff and strict project and risk management. Creating specific bodies with clearly defined goals, such as the Olympic Delivery Authority and the London Organising Committee for the Olympic and Paralympic Games was also good practice.
The Cabinet Office, which is undertaking the formal post-Games evaluation across government, has told the PAC that the Major Projects Authority, which monitors large government schemes, would ensure best practice was shared.
However, the MPs said other Whitehall departments 'must not passively rely on the Major Projects Authority as the answer to their problems'.
They added: 'The government should formalise the collation and dissemination of lessons from the Games to aid delivery of other major projects, and make it a priority to deploy people in roles that use their experience and skills gained from involvement in the Games.'
On current projections, there is likely to be an underspend of £377m from the £9.3bn public sector funding package for the Olympic and Paralympic Games, the report noted.
However, the PAC reiterated concerns that the funding package did not include all the public sector costs associated with the events, and the legacy plans. Costs outside the calculations include the £766m cost of purchasing land for the Olympic Park. A single account covering all relevant income and expenditure should be produced, the PAC said.
Committee chair Margaret Hodge said that the Games were 'extraordinarily successful' and had led to 'a feeling that this country can get big projects right'.
She added: 'Invaluable experience and skills were acquired in putting on the Games. We hope that the lessons learnt from this success will be applied to future major public sector projects.'
But the public sector should also learn from things that went wrong, such as the contractor G4S's failure to fulfil its security commitments.
'We all want the momentum of the Games to be maintained. They need to be shown as having longer-term consequences for this country. The legacy programme is therefore crucial and must be delivered in full,' said Hodge.
'We expect the Cabinet Office to exercise strong leadership, co-ordinating all of this diffuse effort and ensuring the legacy as a whole is being achieved.'
Responding to the report, a Department for Culture, Media and Sport spokesman welcomed the PAC's recognition of the Games' success.
He added: 'As the PAC also recognises, the public sector, led by the DCMS, played a huge role in delivering the Games on time and under budget.
'There are many lessons learned which we are sharing for future projects. The government is committed to delivering a tangible, lasting legacy from the Games, and work is well under way on this. We will respond to the PAC report in full in due course.'