By Richard Johnstone | 21 November 2012
Local authorities have begun to show 'signs of financial stress', with more than one in ten 'not well placed' to stay within budget in 2012/13, the Audit Commission warned today.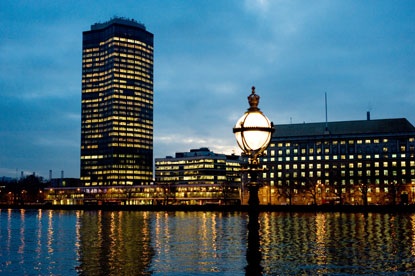 Its analysis of local authority finances, Tough times 2012, found most councils were able to meet their savings plan for 2011/12. However, more than a third (39%) had had to make additional in-year cuts, or seek extra funding, to ensure they balanced their budgets.


For 2012/13, Whitehall funding is being reduced by £1.6bn, following a reduction of £3.4bn in 2011/12.
Analysing the impact of these cuts, the auditors today said that 13% of single-tier and county councils and 12% of districts might be unable to stay in budget. The commission is treating them as at 'ongoing risk'.
These are councils with a poor track record of achieving savings in 2011/12 that are likely to face significant financial challenges in 2012/13 due to high cuts, low reserves or both. Auditors say they are 'less confident' about their ability to stick to spending plans.
Around a third of counties and unitaries are deemed to be at medium-term risk during the Comprehensive Spending Review period to the end of 2014/15. Around 22% of districts also fall into this category, the report said.
Councils in deprived areas in the north of England, the Midlands and inner London have had the highest cuts. Over two years, government funding as a proportion of 2010/11 revenue spending fell by an average of 14.1% among single tier and county councils in the 20% most deprived areas, but by only 4.4% in the 20% least deprived areas.

However, the Audit Commission also observed that, after the cuts, councils in deprived areas still receive more government funding per resident than less deprived areas.

Examining council spending in 2011/12, auditors found the largest reduction was in planning and development departments, with average cuts of 28%.
Spending on social care for both adults and children was least affected, falling by less than 5%.
However, 2012/13 budgets show adult social care is no longer protected, with substantial reductions planned in both tiers.
Commission chair Jeremy Newman said it was a 'significant achievement' that most councils had been able to keep their finances in order at a challenging and uncertain time for local government.
'On the whole, councils have worked hard to cope with reductions in funding, and have reserves available for future challenges, including further funding changes in 2013,' he said.

'However, auditors expressed concerns about a number of councils that have already shown signs of stress, and which are facing further significant challenges. Auditors should remain vigilant for any problems, while councils should continue to closely monitor their finances to ensure they remain on an even keel.'
CIPFA chief executive Steve Freer observed that the report was silent about the impact of cuts on services and therefore provided only part of the picture.

'The challenge facing councils is to maintain strong finances and effective services for the communities they serve,' he said.

'Equity remains a critically important element in the equation. Public reactions to cuts are influenced in part by perceptions of fairness. The government should reflect very carefully on the message from this analysis that deprived communities are bearing a disproportionate share of the pain.'

Responding to the report, Local Government Association chair Sir Merrick Cockell said councils were doing 'an outstanding job in extremely difficult circumstances', with a 28% reduction in central government funding planned over the spending review period.
'Residents will have already noticed the effect of less money being available for some of the most cherished local services, such as libraries, leisure centres, after-school programmes and road maintenance. This report shows that… the cuts are starting to have a significant negative impact on the previously protected area of social care,' he said.
'As our own Funding Outlook report showed earlier in the year, council services are in an increasingly precarious position as the triple pressures of cuts to funding, increased risks to council revenues over coming years, and the rising cost of delivering adult social care take hold. Until the crisis in adult social care funding is resolved, other services will continue to fall by the wayside and safety-net reserves will dwindle away.'