By
Vivienne Russell
| 17 September 2012


The Cardiff and London governments should collaborate closely to close the Welsh 'broadband gap', the Commons Welsh affairs select committee said today.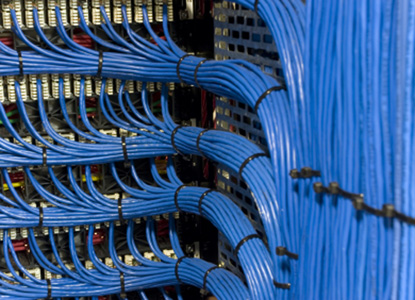 Availability of broadband has tended to be consistently lower in Wales than in other parts of the UK and problems have recently intensified, the MPs said. Eradicating broadband 'slow spots' and 'not spots' should be a priority for both the Westminster and Welsh administrations, they urged, as sluggish broadband connections were hindering private enterprise to the detriment of local economies.


Committee chair David Davies said: 'Access to fast internet connection is essential to businesses and the economy in Wales. Broadband will become an increasingly important generator of economic success and a means of addressing social exclusion. It is hard to believe, but in mid-2012 there are still some areas of Wales where people have no connection at all. It is impossible to see how businesses or the economy can develop in these areas.'
He added that the roll-out of 'superfast' broadband should not detract from the objective to ensure that everyone in the UK can make use of a good, useable connection.
The MPs want communications industry regulator Ofcom to evaluate whether mobile and satellite broadband technologies should be more actively supported. These could provide a better means of supplying broadband to remote areas than the conventional roll-out of fibre-optic cabling. The regulator should also keep up its efforts to open up access to Wales' telecommunications infrastructure, and ensure BT's market power is effectively regulated.