By Vivienne Russell | 25 September 2012
The massive rise in the number of academies and free schools has prompted fears of an accountability gap in school management.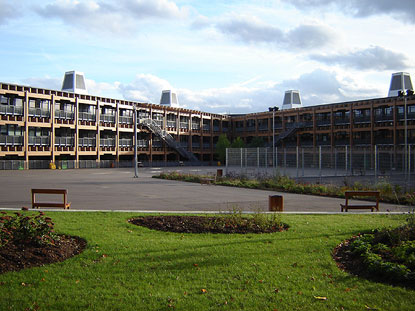 Research published today by the Local Government Information Unit, and backed by Unison and the National Union of Teachers, reveals widespread concern about the Department for Education's ability to effectively support 24,000 of the new-style schools. This concern is shared by councillors, academics and academy heads themselves.
The LGIU conducted interviews with 12 individuals, including Jon Coles, chief executive officer of the United Learning Trust academy chain, and Lucy Heller, chief executive of the Ark academy chain. Other contributors included Sir Tim Brighouse, visiting professor at the Institute of Education, Debbie Jones, president of the Association of Directors of Children's Services, and Rob Wood, Cabinet member for children and education at Portsmouth City Council.
Some respondents argued that a 'middle tier' between central government and schools was still needed to provide support and oversight on areas such as admissions and place planning. Many thought local government should continue with its 'middle tier' function, albeit in a revised form. Councils should reduce their focus on school improvement and be more open to transparent inspection and challenge.
Commenting on the findings, Jonathan Carr-West, director of policy at the LGIU, said: 'It is not feasible for the secretary of state to directly manage 24,000 schools from Whitehall. As the contributors to this report have demonstrated, there are a range of functions such as accountability and schools place planning that are much better delivered at a more local level.
'There's no reason why a middle tier should be the same in every part of the country. What is important is that we find ways to open up a democratic conversation with people across the country about how they want schools to be organised in their community, for their children.'
NUT general secretary Christine Blower said the union had 'long championed' local authorities' education role. 'It would be a shocking waste of expertise and resource to limit the role of local government still further,' she said.
Jon Richards, Unison's national secretary for education and children's services, added that central government had been 'hoovering up powers' while diminishing local government's contribution.
'These losses and the changing responsibility for admissions, which ought to be geographic and even-handed, will inevitably lead to an incoherent education system, undermining good government policies on access and social mobility,' he said.
A Department for Education spokeswoman said: 'The academies programme gives schools more freedom than ever before over what they teach and how they teach it, their budgets, the length of the school day and how much they pay their teachers.

'Far from centralising education, this gives teachers the power to make decisions that are right for local children.'