By Keith Aitken in Edinburgh | 20 May 2013
Council spending on children's services, elderly people and road users has fallen as the austerity programme in Scotland deepens, according to a comparison of local authority financial data.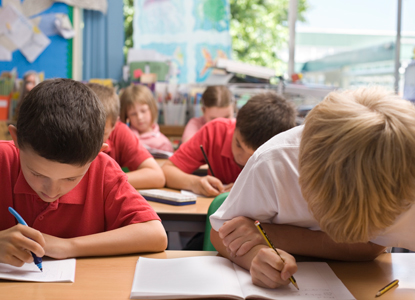 But the first overview report from the Scottish Local Government Benchmarking Framework also confirmed that spending patterns vary massively between Scotland's 32 councils, suggesting that local policy choices remain important in spite of the council tax freeze and the squeeze on finances.
The framework is operated by the Improvement Service, a body set up jointly by the Convention of Scottish Local Authorities and the Society of Local Authority Chief Executives and Senior Managers to promote more efficient and effective practices in Scottish local government.  It requires councils for the first time to supply directly comparable data on costs and outcomes across the range of services they provide.
Covering 2010/11 and 2011/12, the overview shows some significant drops in spending across Scotland between the two years.  Among the more conspicuous are a 1.6% fall in spending per pupil at primary school, 1.7% for those at secondary school and 8% for those in pre-school. At the other end of the age scale, spending per hour on home care costs for over-65s is down 3.7%.
But the report insists that such falls do not necessarily correlate with poorer services. Exam pass rates are up for children at both the S4 and S6 school years, and up by a hefty 12.5% for both these age groups in the 20% most deprived areas. There is also a virtual doubling of self-directed care spend for the elderly and a rise in home care provision for those with the most intensive needs.
Similarly, a rapid drop in spending per visitor at council-run museums is attributed mostly to a rise in visitor numbers, rather than to expenditure cuts.
One of the biggest falls is in road maintenance, where spending per kilometre fell by 14.8% across the year under study. Administrative costs rose by 4.3% as a percentage of total gross expenditure by councils, but fell by 6% when measured per 1,000 of population.
One of the important – and perhaps counter-intuitive – findings to emerge from this first overview is the continuing importance of local policy-making. The report finds that even when councils of similar demography, geography and economy are banded together, big variations occur within groupings. 
It estimates that external factors – such as central government funding – account for less than half the variation on any given indicator. 'Local policy choice, organisation and practice remain very important,' it concludes.
The framework itself is described as a work still in progress, and the overview admits that it remains poor at linking spending to performance, gross costs to offsetting income streams, and provision to customer satisfaction. Refinements in all these areas are in hand.
Equally, the Improvement Service is determined that the benchmarks be used to inform council thinking and identify best practice, rather than to compile league tables or attribute fault. It says: 'The average year-on-year movement on cost indicators is almost uniformly down, and the average year-on-year movement on performance indicators is uniformly up.'