By Richard Johnstone | 21 January 2013
The government has been urged to provide more support to housebuilding in cities after it was revealed that targeted action across England could re-start work at more than 118,000 sites.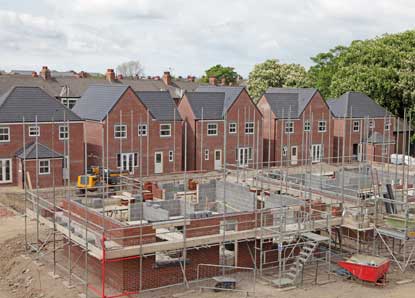 The Centre for Cities think-tank today revealed the ten urban areas with the largest number of stalled house building schemes.


Its Cities outlook 2013 report found work had stopped at an estimated 101,745 sites in London with planning permission. Construction had also halted at more than 5,000 sites in Bristol and 3,000 in Reading.
Better targeting of the government's Get Britain Building fund towards these areas could produce rapid results, the report concluded. Targeted action in these cities, which also include Cambridge and Brighton, could add as much as 1% to gross domestic product.
The think-tank also identified ten cities where action should be focused towards refurbishing the existing housing stock, due to high vacancy rates. These include Burnley, Bradford and Hull.
Centre for Cities chief executive Alexandra Jones said: 'The housing crisis is one of the most pressing challenges facing the UK's economy.'
She added the report illustrated the need for cities to be able to make decisions about housing policy based on local circumstances.
'For some cities, lack of housing prevents people accessing jobs or means they are stuck in cramped accommodation. In other cities, incentives to retrofit empty houses could improve local quality of life. Both approaches, adapted to local needs, would generate the jobs and growth the UK needs.'
The Local Government Association, which sponsored the report, also called for the government to take action to boost house building.
LGA environment and housing board chair Mike Jones said: 'Councils are working with developers to provide more new homes for people but if government released local authorities from some of the restrictions it imposes on them, they could do so much more.'