By Vivienne Russell | 12 December 2012
Government farm inspections are not streamlined or joined up and would provide better value for money if their resources were more effectively targeted, the National Audit Office has said.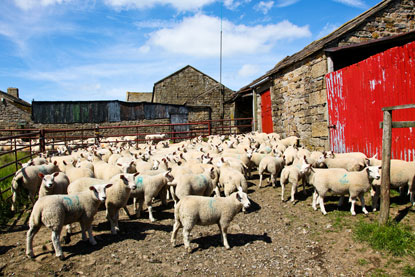 In 2011/12, nine separate departments and agencies made at least 114,000 visits to English farms. Over half of the visits were to carry out disease surveillance and testing and a further 30% to check for farmers' compliance.
Auditors found that the departments often collected the same information and made little effort to share their findings.
The NAO compared this with Scotland where farming oversight bodies have come together to identify redundant activities. As a result, farm visits have been reduced by a sixth.
NAO head Amyas Morse said: 'If English farms are not to be disadvantaged in supplying our food sector, inspections must be proportionate and with minimum burden on the farmer.
'That is not happening at present. Oversight bodies miss opportunities to co-ordinate activity and share intelligence. They also do not take enough account of most farmers' commitment to good practice which would allow the bodies to reduce redundant activity and unnecessary cost.'
Morse urged the Department for Environment, Food and Rural Affairs to accelerate its efforts to co-ordinate farm oversight work. 'Streamlining needs to be driven with a sense of urgency to overcome the individual bodies' conservatism in a way that is proportionate to the risks,' he said.
Bodies carrying out checks on farms include the Environment Agency, the Rural Payments Agency, the Animal Health and Veterinary Laboratories Agency and the Veterinary Medicines Directorate. Local authorities also visit farms to enforce aspects of animal health and welfare and food hygiene legislation.