By Richard Johnstone | 16 November 2012

Police and crime commissioners have been urged to work closely with local councillors following a 'disappointing' turnout in the first elections for the post held yesterday.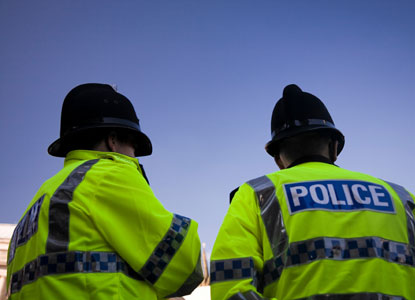 Voters went to the polls to elect 41 commissioners covering police force areas in England and Wales outside London. The commissioners will set budgets and strategic priorities for forces, as well as being able to hire and fire chief constables.
The first to be elected was Conservative Angus Macpherson in Wiltshire. Most counts are still taking place but early indications are that turnout across the country was low at around 15%. If this is the case, it would be one of the lowest in modern British political history.

LGA chair Sir Merrick Cockell insisted that the election of the commissioners 'marks a seismic change in the way policing in this country is run'. The post would 'have a huge impact on the way that police, councils and other parts of the public sector work together', he said.
Cockell urged the commissioners to work with town halls as they set their first budgets and begin work on force-wide police and crime plans. Local authorities would provide support and information on their areas so PCCs could 'hit the ground running', he added.
'It is disappointing that voters have not been prepared to turn out in great numbers for these elections,' he said. 'However, following yesterday's ballot, the most important thing now will be to look ahead and ensure PCCs are given all the support they need to be effective representatives of the public.
'Because of the huge geographic areas commissioners have to cover, they will need to work closely with councillors who also have a democratic mandate and really know their patch to ensure they hear about all the issues which matter to their residents, whether it be antisocial behaviour, metal theft, alcohol-related crime or repeat offenders.'
Also yesterday, three Westminster by-elections were held. Labour held the seats of Manchester Central, with Lucy Powell elected, and the Cardiff South Penarth seat, with Stephen Doughty returned.
The count for a third seat, Corby, is currently being held. Votes are also still being counted for the new post of mayor of Bristol.
Also yesterday, a referendum held in Hartlepool voted to scrap the borough council's post of directly elected mayor and return to a committee system of governance.
On a turnout of 18%, a majority of more than 2,200 people voted to scrap the mayoralty, held by independent Stuart Drummond. The result means that the current elected mayor and Cabinet system will be replaced by a committee system from next May.