By Vivienne Russell | 19 October 2012
The coalition government has very little knowledge or understanding of the impact its public sector workforce cuts are having, the Work Foundation warned today.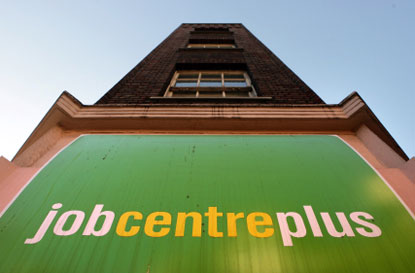 The think-tank's
Public loss, private gain?
report raised concerns about the scale and pace of public sector job losses and called on the government to begin monitoring their effect immediately.
Work Foundation director Ian Brinkley said the government had some 'major blind spots' around the impact a rapidly contracting public sector labour force was having on the rest of the economy.
The report noted that many redundant public sector workers were becoming inactive rather than moving into new jobs.
It also highlighted the recent controversy surrounding the re-tendering of the West Coast Main Line rail franchise, which the foundation said could suggest a loss of vital public sector skills.
Brinkley said: 'These cuts are progressing at a rate not yet seen in the UK; however the government appear to have little knowledge of what this is doing to the labour market or the skills and experience of the public sector workforce.
'So far there has been little evidence they are driving significant changes in the way public services are being delivered, although recent events at the Department for Transport could be indicative of a wider problem.'
The Work Foundation also disputed claims that cutting public sector pay in the regions would help private sector employment levels to recover. Such claims were 'not convincing' given high levels of unemployment and lack of demand.
Brinkley added: 'We would also like to see the public debate move on from some of the unhelpful rhetoric. Our analysis shows that claims of a previously "bloated" public sector and unsustainable job growth have been greatly exaggerated. Neither is there compelling evidence that a small public sector is essential for economic growth.'
The public sector expansion instigated by the Labour government was not 'excessively large' compared to similar periods of public sector growth in other developed countries, the Work Foundation concluded.