By Richard Johnstone | 30 April 2012
The Local Government Association has today called on the government to provide more cash to help English councils access their full allocation of European funding for regeneration projects.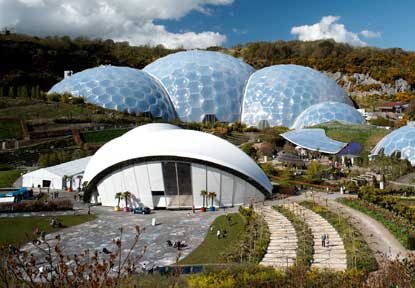 .More than £1bn in grants is available for
schemes until 2013
under the European Regional Development Fund. But any grant funding must be matched by funding from other sources.
In the past, this has been provided by regional development agencies, which have been abolished by the coalition government. As a result, more than two-thirds of councils fear they will not have enough funds to match the grants, LGA vice-chair David Sparks said this morning.
He will make this point later today to the communities & local government select committee and will stress the LGA's 'concerns over the willingness of the Treasury' to provide the necessary financial backing.
Among the projects that have received European funds in the past are the Eden Project in Cornwall and the construction of the Liverpool Arena and Convention Centre.

The association says town halls have been looking to sources such as the government's Regional Growth Fund, but have found the nationally set funding terms to be inflexible. Councils have called for the UK's European Union rebate to be used to help councils secure the cash.
The failure to find match funding means some projects have already run out of money. More than half of 91 councils responding to an LGA survey said that projects have already fallen through or were at risk of doing so.
Speaking ahead of his appearance before the committee, Sparks said that losing out on this funding 'could be devastating for local economic growth'.
He added: 'Town hall leaders are urging the Treasury to think again, and consider what is necessary to ensure every penny from the ERDF is invested in vital projects for growth.'
Overall, the EU Structural Funds, including the ERDF and European Social Fund, are currently worth over £8bn to the UK from 2007 to 2013. A similar level of cash, worth around £1bn per year to councils, has been granted for the next period, running from 2014 to 2020.
Today's select committee evidence session is part of the MPs' inquiry into how ERDF money is distributed in England.